Ghanaians will overcome cynical picture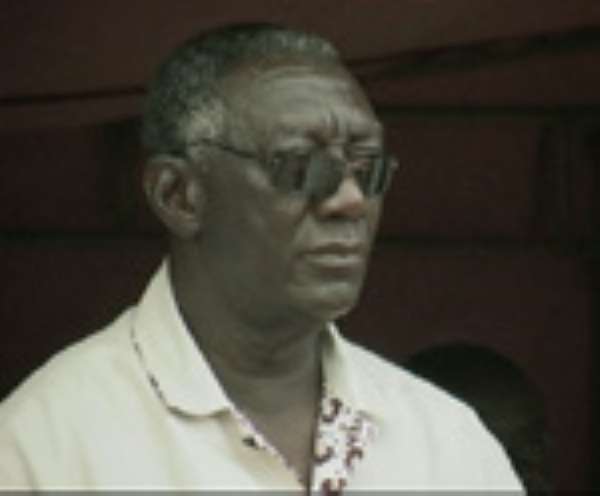 ... We cannot develop with this cynical tendency Accra, May 24, GNA - President John Agyekum Kufuor on Tuesday said with patience and perseverance Ghanaians would overcome the cynical picture being painted by some people in the society. He, therefore, urged Ministers and Government functionaries to comport themselves in their duties "for the cynical picture being created was temporary and in due course the citizenry would come to shed the cynicism some people want to create". President Kufuor made the observation when administering the Oaths of Office and Secrecy to three Deputy Ministers at the Castle, Osu. The Deputy Ministers, who were also presented with their Instruments of Appointments were, Mr Daniel C. Dugan for Fisheries, Mr J.B. Danquah Adu for Women and Children's Affairs and Nana Ato Arthur for the Central Region. President Kufuor said the country had been infused with cynicism that could endanger her young democracy because everyone had become suspicious of each other, adding: "We cannot develop with this cynical tendency". He said the Government had restrained itself in order not to relapse into high-handedness where people in authority thought they had the right to maltreat others; seized properties belonging to others and pulled down hotels as was done in a previous Government. President Kufuor said Ghana had begun to be accorded the due recognition and respect worldwide, therefore, Ministers and their Deputies should unite and be competent in their performance and not lose focus. "As Deputy Ministers you should serve your Ministers with humility cooperate with them and be part of the team and in due course we would be honoured by Ghanaians, " he said.
President Kufuor said they should be circumspect in the performance of their duties because accountability, transparency and competence were the order of the day.
Mr Danquah Adu on behalf of his colleagues pledged to serve the country with humility to achieve the objectives of the Government. 24 May 05