Let's Reverse The Bad Image Of COCOBOD—CEO To Staff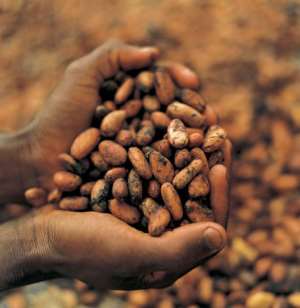 The Chief Executive Officer of Ghana Cocoa Board, Joseph Boahen Aidoo has tasked staff of the board to work assiduously to change the bad image the institution has gained in the recent past.
According to him, the very negative stories which have been published in the media about COCOBOD and the narrative within the political circles is not the least pleasant.
Mr Boahen Aidoo who was speaking when he met with staff in Sunyani as part of his tour in the Ashanti and Brong Ahafo regions tasked the workers to work hard to turn the fortunes on the cocoa industry around, as the low level of cocoa production is worrying.
He revealed that his administration inherited a deficit of about GHC 10 billion which he must deal with, a situation he considers a hindrance to providing improved service for staff.
He also urged workers to champion the new initiatives to increase production of which they will be beneficiaries.
The Chief Executive cautioned managers and directors to be prepared at all times as they could be summoned to the head office to account for what he has done in a month.