Government committed to making fisheries sustainable - Minister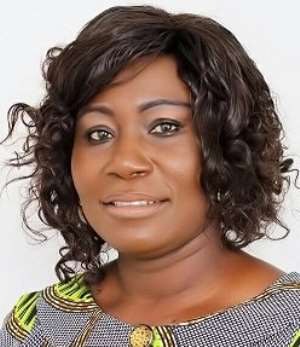 Accra, June 8, GNA - Mrs Elizabeth Aforley Quaye, Minister of Fisheries and Aquaculture, says the Ministry together with the Fisheries Commission is committed to making fisheries sustainable in an environment free from marine pollution.
She said: 'In this direction, a comprehensive fisheries management plan, a strategic policy document have been developed for the management of the fisheries resource taking into consideration ecosystem-based approach to fisheries, precautionary measures agreement, the UNCLOS; fish stock agreement and the compliance agreement.'
She said the objectives of the policy among others was to reduce the excessive pressure on the fish stock.
It would also ensure that the fish stock within the marine waters of Ghana were exploited within biologically accepted levels and to guarantee that effective fisheries legislation is implemented to protect the nation fish resource and protect marine habitats and biodiversity.
Opening this year's World Oceans Day celebration, which is on the global theme: 'Our Sears, sustaining our livelihood, securing our future,' in Accra, Mrs Quaye said the policies were anchored on good governance principles of equity, participation, transparency, public accountability and polluter pays principles.'
She said the ocean covered three quarters of the earth's surface, contains 97 per cent of the earth's water, provides more than 50 per cent of the oxygen, drives global weather patterns absorbs around 30 per cent of human produced carbon dioxide and serves as a critical buffer to the ever-worsening impacts of global warming.
Mrs Quaye said: 'The Ocean is home to nearly 200,000 identified species, while the economists also estimate the value of the ecosystem services provided by the ocean to be around $ 24 trillion per year.'
The oceans provide us with food, water, medicine, construction materials energy, transport, shoreline stabilization, coastline protection and erosion prevention, climate regulation, oxygen production, maintenance of biodiversity as well as recreation, aesthetic, cultural, religious and spiritual services, she noted.
She however noted that one worrying trend in recent times in the loss of the coastal mangrove ecosystems and beaches of high touristic values to sand winning activities and filth.
Mrs Quaye said some beaches had been converted into refuse dumps and as a result beach seine fishermen no longer harvest fish but plastic.
The sector Minister said Ghana's maritime was crowded with many operators including maritime transport, oil and gas operators, and communication companies and fishing operators, creating conflicting interests and mode of operations of these players.
She said the situation was also leading to the marginalization of the small scale fishermen and measures must be out in place to mitigate the impact.
She said Ghana was reviewing her fisheries law taking into consideration all the activities of operators in the maritime domain and their impact on the fisheries, adding that management tools and scientific expertise would be employed to sustainably manage, protect, conserve and restore marine ecosystems and integrated coastal zones.
Professor Kwabena Frimpong-Boateng, Minster of Environment, Science, Technology and Innovation in a speech read on his behalf said the plastics had become a major problem in the oceans. 2.8 million Metric tonnes of plastics are imported into the country, 73 per cent end up as waste, 19 per cent was reused and less than one percent is recycled.
He said the ministry in collaboration with the Environment Protection Agency had put in place measure to address the situation.
'We have come out with a standard for bio-degradable plastics, initiated a waste segregation programme, and established a fund to promote plastic business, among others,' he said.
Prof Frimpong-Boateng noted that government would collaborate with international organisations in the industry to help eradicate the problem. GNA
By Hafsa Obeng /Benjamin Hallo, GNA