Minister Assist Kwahu Farmers With Tractors
News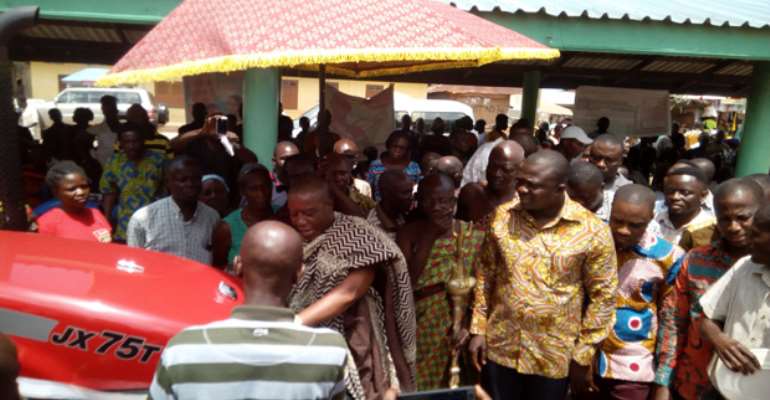 MInister presenting the tractors and other equipment to the people of Abetifi
HON Bryan Acheampong, Member of Parliament for Abetifi Constituency in the Eastern Region, has supported farmers within his constituency with tractors and other farming equipment to help boost agricultural production in the area.
The Minister of State at the Presidency, averred that despite government plans to help farmers across the country in the Agriculture sector, he has set up measures to make farming attractive in his constituency by supporting them.
Speaking at the launch of MP's initiative to support his constituents dubbed "Agric for farmers programme",  Hon. Bryan Acheampong pledged to support his constituents who are mostly subsistence farmers with farming inputs.
The Abetifi MP, noted that  farmers within the constituency will benefit from free fertilizer, weedicides, wellington boots, spraying machines among others.
In addition, he will provide five tractors for the various farming communities includes; Tafo,Ankomah, Miaso, Oframoase,  Abetifi , Abene, Dwerebease, Akwasiho, Simpoa and its surrounding villages.
The Minister speaking as he received cheerful applause said he believes this initiative together with other government support programmes will help boost Agriculture production in the District and provide jobs for the constituents especially the teaming youth.
The program which took place at the forecourt of Abetifi Palace was chaired by the Acting President for Kwahu Traditional Council who is also the chief of Abetifi, Akyemfour Asiedu Agyemang III.
Acheamfour Aseidu on his part, after expressing his warmest gratitude to the Member of Parliament for such initiative, promised to provide 100 acres of land for free when the community agrees to make a 'community farm'.
Other dignitaries in attendance  were the District Chief Executive for Kwahu East, Hon Isaac Agyapong, District Chief Executive for Kwahu South, Hon Emmanuel Attah Ofori Snr, Abetifi NPP Chairman Kwaku Addo, Abetifi Constituency Secretary Kwame Owiredu and others.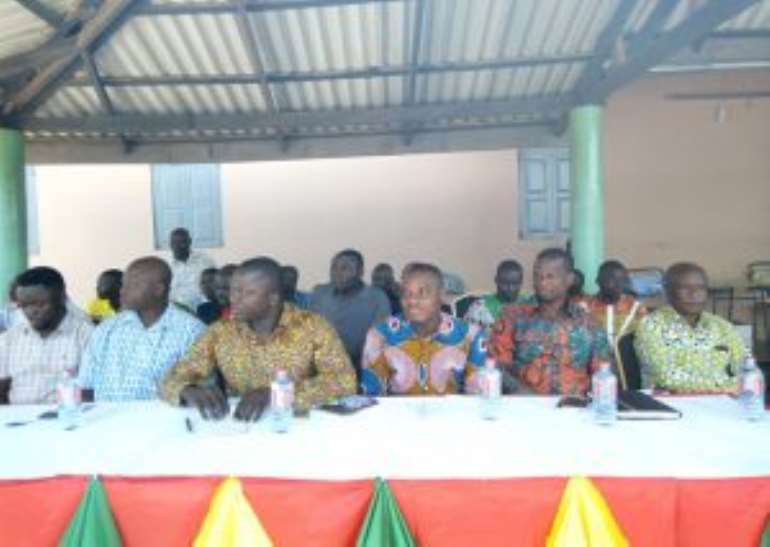 .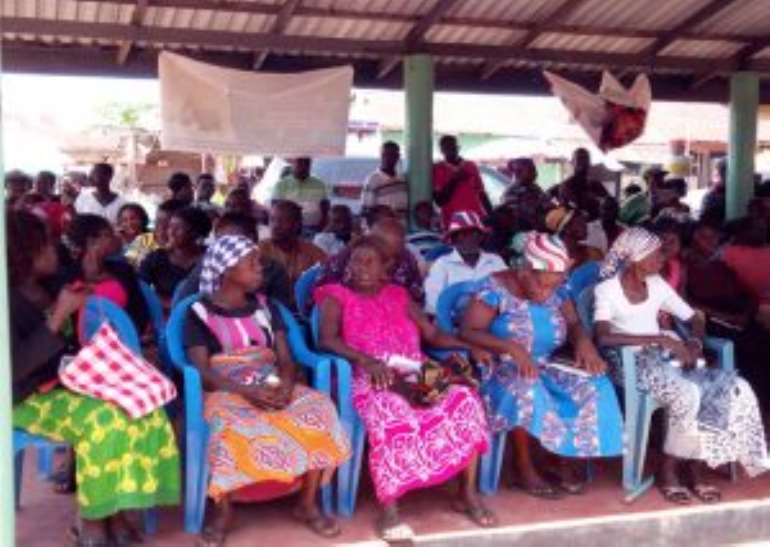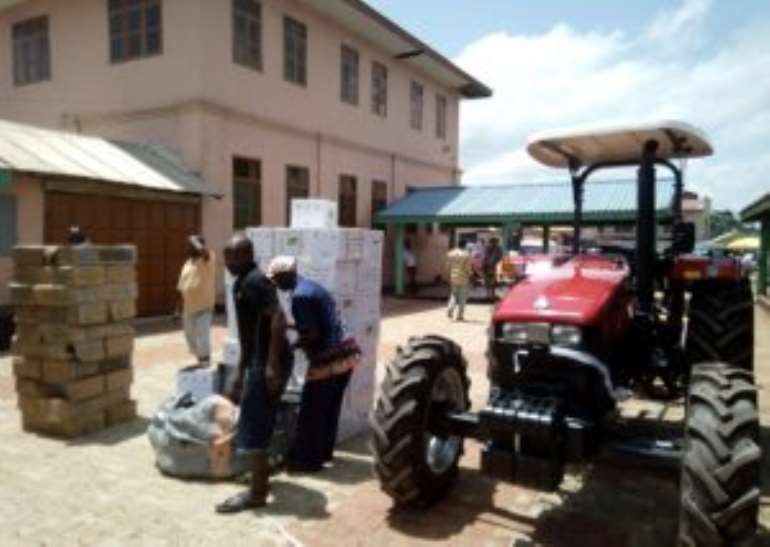 Daniel Bampoe, Abetifi