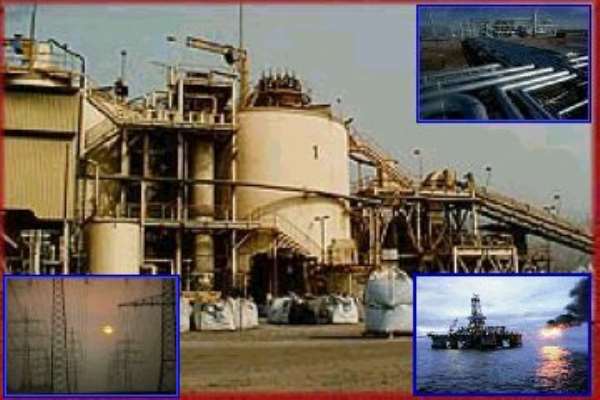 Takoradi, May 16, GNA- Government has reduced the 4.3 trillion cedis debt of the Tema Oil Refinery (TOR) to one trillion cedis, Nana Ohene Ntow, Government Spokesman on Finance had announced. This he said was made possible through the stabilisation of the economy and the reduction of inflation.
Mr Ntow was speaking at the 13th annual Tertiary Education Students Confederacy meting at the Takoradi Polytechnic on Sunday on the theme: "Management of Ghana's Economy: Its Positive Impact On Polytechnic Education".
He said the stability of the cedi, had persuaded the commercial banks to give long-term loans for the agricultural and manufacturing industries.
Defending Government's 50 per cent hike in the price of petroleum products, he said the social mitigation fund introduced by the petroleum taxes would be used for infrastructural projects and reduce malaria and other social problems in society.
The Government's Spokesperson said the Kufuor's administration had contracted 15 million dollars loan from Spain for the improvement of infrastructure in all the polytechnics.
Mr Ntow said Government's internally generated revenue had increased from four trillion to about seven trillion cedis. Mrs Angelina Baiden-Amissah, Member of Parliament for Shama said the World Bank and the Ministry of Education had allocated 33.40 million dollars to the Education Sector Project to improve teaching and learning in the polytechnics.
Mrs Baiden-Amissah, who is also the Deputy Minister of Education and Sports said the Agricultural Engineering, Fashion, Mechanical Engineering, Building Technology, Leadership and Management departments would receive a boost through the Institutional Strengthening of Post-Secondary Education and Training Capacity, which is being funded by the Netherlands Government.
Mr Joseph B. Aidoo, Western Regional Minister, who chaired the function, said Government had released five billion cedis for the construction of Cocoa Farmers Housing Scheme.