ACEP warns gov't against operating the Akosombo dam at full capacity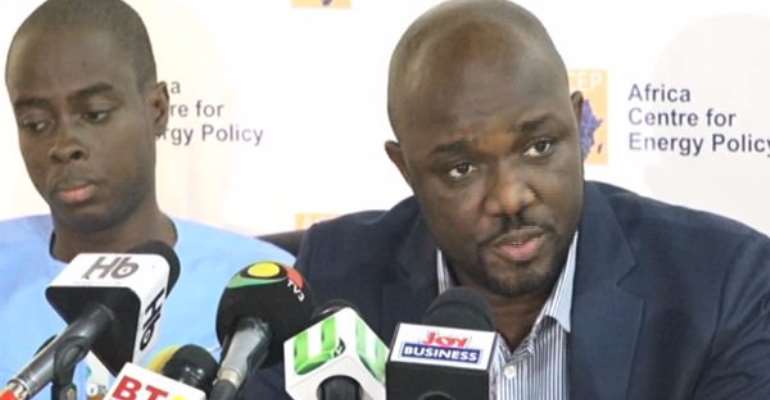 Energy think-tank Africa Centre for Energy Policy (ACEP) is warning government against operating the Akosombo dam at full capacity in the wake of the recent relative increase in the facility's water levels.
This follows the planned shutdown of some key power plants like the T1 and T2, as well as the FPSO Kwame Nkrumah for maintenance.
Until recently, the Akosombo dam had been operating below capacity for some time now due to the low water levels.
Speaking at a press conference yesterday, Deputy Executive Director Ben Boakye said the country's power situation could be worsened if government exploits the recent increase in the water levels instead of addressing the financial challenges in the sector.
"The VRA has missed some important maintenance schedules which now threatens supply stability in the short term. The T1 Plant, for example, would have to shut down for about two months.
"Beyond the fuel constraints linked to the financial distress of the sector, the indigenous supply of the gas would also suffer when the FPSO Kwame Nkrumah goes out for maintenance," he said.
He added that this would affect supply for gas to power plants in the Aboadze enclave. If Ghana is unable to secure gas supply dumsor will return.
More soon...
Story by Ghana | Myjoyonline.com |Kuuku Abban |Joy Business