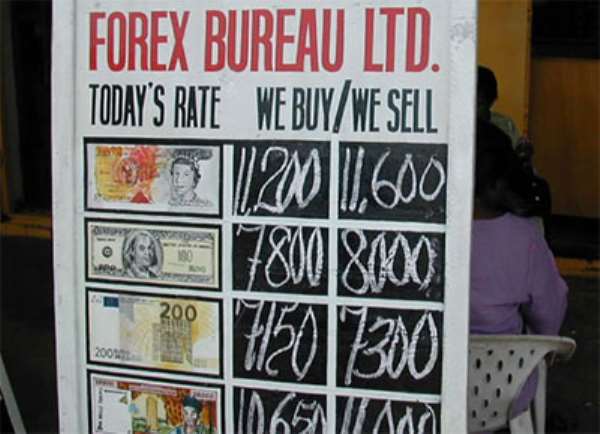 Accra, March 21, GNA - Ghana's long-term foreign and local currency ratings has been pegged at 'B+' as against the 'B' scored in the previous rating, Fitch Ratings, an International rating agency said on Monday. The upward movement from B to B+ shows that "the country's outlook is now stable". A statement by the Central Bank in Accra, rated Ghana 'B' in terms of her short-term foreign currency performance and added that "its ceiling has also been upgraded to 'B+'. According to Paul Rawkins, Senior Director, Fitch's Sovereign team, the upward shift reflected the impact of external debt relief under the Heavily Indebted Poor Countries (HIPC) Initiative, maintenance of macroeconomic stability throughout 2004 electoral cycle and the recent deregulation of fuel prices. "Fitch notes that for the first time since the restoration of democracy in 1992, Ghana has shown that it can successfully navigate an electoral cycle without compromising macroeconomic policy management", he added. The statement said the December elections which returned President John Agyekum Kufuor for a second and final four-year term with his New Patriotic Party (NPP) securing majority seat in Parliament would give him a new mandate to push ahead with reforms. It stressed that data subsequently published, with the 2005 budget showed that although public finances suffered some slippage in 2004, it was largely due to soaring domestic fuel prices. The statement further noted that the upgrade Of Ghana's sovereign rating to 'B+' was a signal to investors that the present administration had not wasted time in reaffirming its reformist credentials and setting Ghana firmly on the path to fiscal consolidation. " The favourable macroeconomic outlook and improving trends of Ghana's public and external solvency ratios have been important factors in the current upgrade, future upgrades will depend to a large extent on how well Ghana builds on this foundation", it added. It said the 2005 budget set out a progressive reform agenda, which was heralded by the immediate deregulation of domestic fuel prices, thereby eliminating most of the subsidies and conforming to a key structural reform benchmark under Ghana's current IMF program. " With domestic revenue set to rise to an impressive 25 per cent of GDP and grant being maintained at close to 6 per cent of GDP, the central government deficit should be reined in to 1.4 per cent of GDP this year from 2.9 in 2004". the, statement maintained "Thanks to HIPC debt relief and the domestic policy discipline that it has instilled, Ghana's net external debt ratio has converged to "B" median, while public debt is expected to follow suit by 2006."
Fitch noted that at the beginning of the HIPC process in 2000, net external debt stood at 200 per cent of current external receipts while public debt had risen to 160 per cent of GDP.
It however, stated that as a low-income and still rather indebted country, Ghana remained vulnerable to external shocks, while efforts to diversify the economy had met limited success.
"Mining and agriculture still generate more than 40 per cent of national income, 60 per cent of employment and 70 per cent export receipts," it said.