Facts About The Prestea/Huni Valley Constituency You Can't Ignore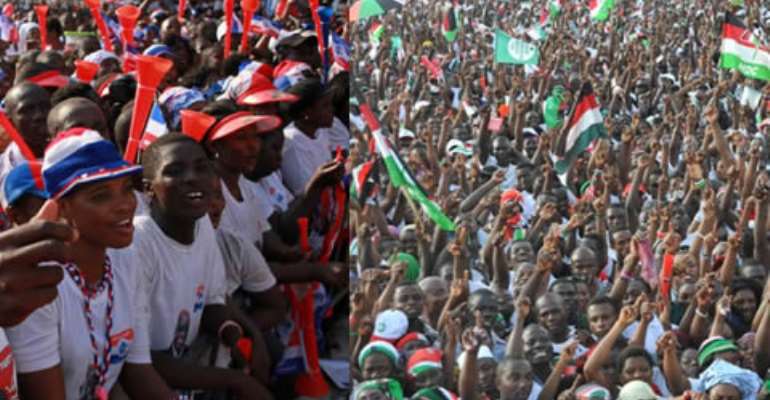 This may have been overlooked. But it can never be denied that since 1992, events and outcomes of parliamentary elections in the Prestea/Huni Valley constituency have, in a way, predetermined which presidential candidate goes home with tears and who climbs the presidential seat. As far as my short memory is concerned, never has the constituency gone against the winning team. Neither has it ever given more or less than eight yeas' mandate to a parliamentarian. It has been eight 'tots' (years) apiece and we are yet to witness a change in this trend.
It began with Honourable Kwaku Acheampong Bonful of the NDC, who assumed office in January 1993 with his party. The Honourable served the constituency for eight years and had to reluctantly lay down his tools and go home with his NDC in January 2001.
Honourable Bonful's seat was subsequently given to the NPP's Honourable Albert Kwaku Obbin, whose reign spanned from January 2001 to January 2009, when his party had to painfully hand over the baton to the NDC that year, after he and the NPP had enjoyed eight years of incumbency.
Then emerged the NDC's Honourable Francis Adu Blay Koffie in January 2009. The Honourable has been the occupant of the Prestea/Huni Valley Constituency seat since January 2009 and his eight years' reign elapses in January next year. But, fortunately or unfortunately, Mr. Blay Koffie will have nothing to lose in this year's parliamentary elections as he was sadly unseated in their primaries by his own party rival, Mr. Robert Wisdom Cudjoe. This then gifts the race to the NPP's 'newbie' candidate, Lawyer Barbara Oteng Gyasi, and the NDC's primaries' victor, Mr. Wisdom Cudjoe. Simply put, from 1992 to date, every parliamentarian has come with his party and left office with the party after eight years.
With barely a month for Honourable Blay of the NDC to officially bring his eight years' campaign to a close, and with all the numbers and indicators speaking in favour of the NPP's lady aspirant and lawyer, Barbara Oteng Gyasi, it doesn't become too daunting a task to forecast which presidential candidate is more likely to show his white handkerchief to the clouds after the elections. If popular opinion and history are anything to go by, no one needs to advise the NDC to pack their luggage and get set to vacate the flagstaff house.
Jet Alan.