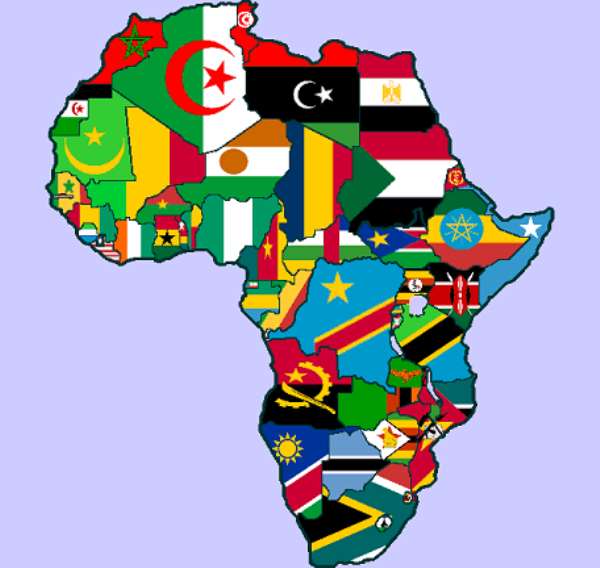 According to mhainstitute.ca, "...In our minds, there are two kinds of creativity: innovation and invention. Innovation is thinking creatively about something that already exists (e.g., the tape recorder, Walkman, and the CD player are all innovations on the phonograph)." Africa, the continent on the rise, has seen pockets of innovations in this 21st Century.
Yet they are capable of fixing a myriad of societal problems we are confronted with in today's globalised world, especially Africa. "Africa's innovation revolution is still in its infancy. But it is likely to gain pace, not least because new models and forms of financing start-ups are absolutely being developed," The Economist Online reported, "A continent [Africa] that has long accepted technological hand-me-downs from the West is increasingly innovating for itself."
Before I get down to the nitty-gritty of Africa's innovative resolve, let us cast our minds back to the era of Africa's heightened colonisation. Even in those days, we had rare black inventors like Frederick M. Jones, John Standard and Garrett Morgan. And postcolonial Africa has seen Kantanka, a multifaceted-cum-unbelievable technologist, who is credited with inventions and innovations that simply transcend man's finite wisdom, knowledge and understanding.
Though the Ghanaian society and the African continent at large appear to have turned a blind eye to his marvelous works, he once declared in defiance that, "We should, therefore, as a people free our minds of the supremacy of the white man in terms of technological inventions [and innovations]" (Asare-Bediako and Asare-Bediako, 2007). For high are my hopes that his innovations will never fade away or end up as a nine days' wonder.
However, "Young Africans are unleashing entrepreneurial energies as governments continue to enact reforms that improve business environments," a Havard Business Review centered on African innovation stated. Unfortunately, "African innovation is not yet getting the level of global recognition and support it truly deserves," according to forbes.com.
But there are lots of young African innovators who have harnessed their inalienable innovations to meet the needs of our African society. William Kamkwamba, the boy who harnessed the wind, personally built a windmill to power his home at teenage in the village of Wimbe, Malawi. HeHe Labs is an award-winning innovation oriented company in Rwanda headed by Clarisse Iribagiza. You've got to Google it now to appreciate their technological wonders. Besides, I dare not overlook the XYZ Show from Kenya which is Africa's foremost politically satire innovation.
Also, Mubser, is a breakthrough navigational aid tool designed for visually-impaired people, as a Forbes Magazine Online report put it. Indeed, it is a cocktail of IT-based technologies such as Bluetooth, 3D depth camera, audio device and vibration motor. It was developed by a 22 year old (as at 2014) Egyptian student. Now here is a popular African innovation you may have heard of. Mpesa, a mobile money platform, has revolutionised Kenya's non-bank financial sub-sector, making Kenya the global leader in mobile money operation.
Again, I recently found two teen innovators in my beloved country, Ghana. Forson (14 years) and Bansi (17 years) have created a non-metallic robot with an inbuilt camera to capture driving offences on the road. The eversmart Bansi told me that they are working hard to produce more innovative works soon. Folks, there are other African innovations which have been left out due to limited space.
Moreover, if my dear continent takes the aforementioned and other African innovations for granted, I bet you Africa is certainly doomed to failure. We do not need more schooled jokers in our African system who are not productively innovative to say the least. For it is high time we abolished the backward-looking foundations of our schooling system here in Africa.
Yes, priceless innovation must become a topmost priority in African families, not sacrosanct schooling. Remember, Africa must emerge as a global power by 2050; this is possible only through priceless innovation in all facets of life. Black youths should be empowered to be innovative with their talents or potentials - nothing more, nothing less. We do not need millions of unproductive students and graduates goofing around. Look! Certificates are just useless if they are not commensurate with priceless innovation, to tell the truth.
Source: sirarticle.blogspot.com