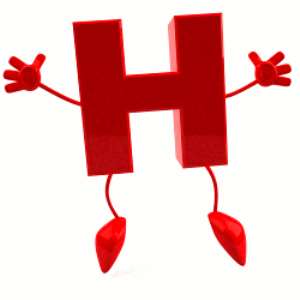 In nursery school, toddlers are taught that "A" is for apple, "B" is for ball, "C" is for cat, and so on.
What about "H"? They mostly teach them "H" is for hat, hen, house etc.
Well, nursery school teachers — and my mother is one of them — maintain that age-old methodology for teaching alphabets.
Yet it would be really worthwhile and far more logical to educate nursery kids that "H" simply stands for happiness, and to instill the spirit of happiness in them in their early childhood.
Also, though I have always been battling against my adversaries (actually, in spirit and in flesh), I usually feel happy on a daily basis.
However, I would not like to discuss my agony as a very young and rebellious entrepreneur — no, not now!
For I would do so in my yet-to-be released article, "Being a University Dropout in Ghana for One Year; Sir Article's Story." And people should expect to read it on May 20, 2017.
"So what is happiness?" You might ask.
Wikipedia defines happiness as "... a mental or emotional state of well-being defined by positive or pleasant emotions ranging from contentment to intense joy."
Sir Richard Branson, my role model, defines happiness as, "Happiness is not about doing, it's about being," and emphasising that, "... happiness isn't something just afforded to a special few. It can be yours, if you take the time to let it grow.
For me, I do not think I have a personal definition for happiness, but the following reveal how happy I am as an individual — yes, that's my perspective.
Happiness, to me, is going to bed after midnight, being full of rare knowledge I acquired during the day.
It is, in fact, reading, reading, and reading mind-blowing writings the whole day.
It is hustling — tired, hungry, desperate and confused — under the scorching sun in Accra, having travelled from Sekondi-Takoradi.
Yes, it is also being live on air, having a radio interview.
It is having business oriented fun with teammates of Sircle Communications in a WhatsApp group chat.
Of course, it is visualising my unimaginable success anytime I feel the pain of being broke today.
Oh it is knowing I write unusual yet excellent articles!
Happiness is getting feedback from people, telling me how my articles and personality greatly inspire them.
It is realising some people are honestly proud of me and genuinely support what I do — regardless of how freakish I am.
It is watching "Junka Town," and listening to Sarkodie's tracks when I am bored.
It is chatting with Clara Kormla, my dear friend, at her shop in Ketan, Sekondi.
Ha-ha, it is talking to my girlfriend on phone.
Wow! It is reminiscing the good old days as a Level 100 student in UCC.
It is receiving unconditional help for my business from Mr. Samuel Buah, my uncle, after investors and sponsors ignored me.
And, I dare say, it is folks addressing me as Sir Article, my pseudonym, not my original name.
Gosh, my list is just endless!
Besides, I believe I have defined happiness from a profoundly exciting point of view.
Alright, let me end with Albert Schweitzer's thought-provoking quote, "Success is not the key to happiness. Happiness is the key to success."
Therefore, be happy, live happy, if you want to emerge truly successful in life.
Source: sirarticle.blogspot.com
Written by Sir Article, Founder and CEO of Sircle Communications.