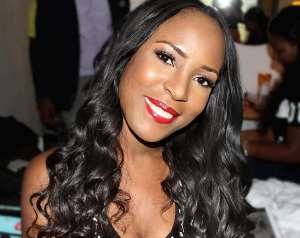 The simplest success strategy, I have learnt, is, "Do what you love, and love what you do." "How do you know?" You are probably wondering. Well, I think I am an excellent student of success, and I expect to graduate in due time. I remember when Abeiku Santana — in our interview on Okay 101.7 FM — asked me, "Do you believe you will become successful in life?" My unusual response was, "I'm already successful, because I'm doing what successful people did. It is just a matter of time; my success will fully manifest." Of course, I do what I love (you obviously know it's writing), and I love what I do — yes, everything shows. That is, in fact, an overwhelming evidence that proves I will definitely achieve success in full measure.
Yes, successful people everywhere on planet Earth started off by doing what they loved, and loving what they did. It is a very simple, though not really easy, strategy for success in business and life. But I can also assure you that "it is easier said than done," as the cliché goes. Besides, doing what you love, and loving and what you do, is the phrasal definition of passion. It seems there are a gazillion things to execute if you want to become wildly successful. Yet the simplest thing to do, that actually guarantees success, would always be "do what you love, and love what you do." A dreary bunch of motivational teachers — both writers and speakers — continue to bombard naive folks with the technicalities of success. However, they scarcely teach them the simple-cum-timeless philosophy: do what you love, and love what you do.
Moreover, you cannot do what you love if you are quite ignorant of what you truly, truly love. Strive to discover your passion, and passions, in life as an individual. You only need to apply a modicum of common sense to do so — discard any rigid methods. It also takes a discerning soul to unearth what you were born to love in your lifetime. Sir Article's greatest love is writing. Emma Derricks's prime love is wealth creation. And Cristiano Ronaldo's...? It's football! So what do you love most? Besides, it does not suffice flaunting what your paramount love is; just do it — and do it extraordinarily well. And, I must say that, complete the cycle by loving what you do. Stated differently, love what you love doing! Remember, the love — in what you do, especially — must be wholehearted.
Alright, here is the ever-inspiring story of a lady whose successful career exemplifies "do what you love, and love what you do." She is Linda Ikeji, a 36-year-old Nigerian blogger. Linda is undoubtedly one of the most influential women in Nigerian — not as a Nollywood superstar, or an oil and gas tycoon, but a blogger. She is a millionaire; she makes a few millions of dollars from blogging annually. She bought luxurious priorities such million-dollar mansions, and cars worth several thousands of dollars. Miss Ikeji is now broadening the scope of her business, by venturing into radio, TV, music etc. Her chief success secret? Linda Ikeji says she started blogging in 2006 not to purposely make money, without money and a computer (as she went to the cybercafé to upload stories); she simply did what she loved, and she loved what she did.
Source: sirarticle.blogspot.com