Nigeira's use of lecturers during elelctions guarantees its integrity - Prof Jega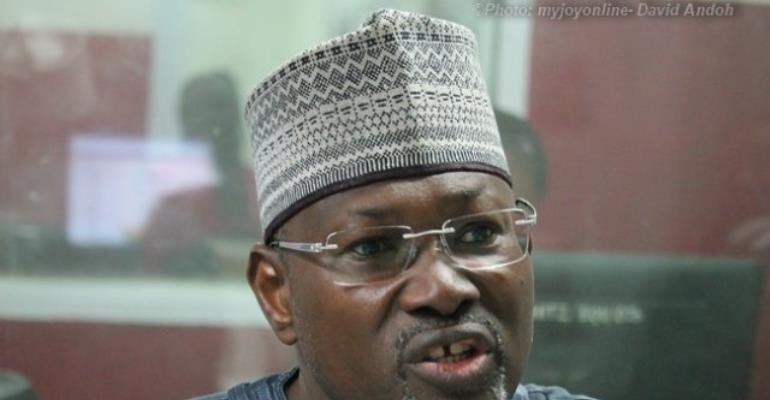 Former Chairman of Nigeria's Independent National Electoral Commission (INEC), Attahiru Muhammadu Jega, says the use of Lectures and Professors as returning officers during polls in his country in 2011 and 2015 ensured the much needed integrity of the elections.
"Because in the two elections that we conducted in 2011 and 2015 where they [Lectures and Professors] play these roles not a single person had been accused of any fraudulent activities in the discharge of their responsibilities," he said.
The reputed electoral commissioner told Super Morning Show host, Kojo Yankson, that although the professors and lecturers are not infallible, they were used because they have a track record of credibility.
"We received a lot of criticisms. People say are university professors the only people with integrity? We said no, we have to start from somewhere," he said.
He said INEC had to find innovative ways to restore confidence in the electoral process after previous process received widespread condemnation.
He recalls that the involvement of lecturers in the electoral process also eased pressure on the regular INEC staff but came at no great cost to the state.
Prof Jega, who is in Ghana at the behest of the Institute of Economic Affairs (IEA) for a lecture was speaking on the Super Morning Show on Joy FM, Monday.
Prof Attahiru Jega will be delivering two public lectures in Accra and Kumasi aimed at shedding light on the recent general election in Nigeria and factors that ensured the credibility of the process.
The rationale for Prof. Jega's visit is for Ghana and other African countries to draw valuable lessons from his experience and insights.
The lectures are part of efforts by the IEA to promote good governance and credible elections in Ghana.
Prof Jega's tenure as EC boss in Nigeria is regarded as a watershed period in the West African country – with credible and peaceful elections as its legacy.
He has since become one of the most sought-after figures in Africa and has to date received several awards, including the 2015 Charles Manatt Democracy Award in Washington DC.