Ghana must beat Nigeria in free, fair, credible elections - Prof. Jega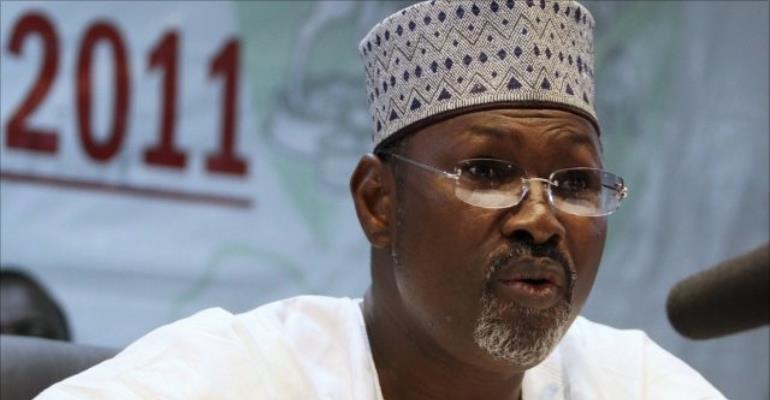 The former Electoral Commissioner of Nigeria, Prof. Attahiru Jega says Nigeria has set the bar for a free and fair election, and challenged Ghana to beat it.
The West African neighbours have been rivalries in the field of soccer, but the retired commissioner is asking both countries to extend the rivalries to democratic elections.
Speaking at a lecture organised by the Institute of Economic Affairs to mark its 25th anniversary, Prof. Jega noted that all eyes were on Nigeria in March 2015 when it went to the polls. Nigeria did not disappoint as it staged a very successful, peaceful, free, fair and credible elections, he observed.
The baton to chalk the same feat is now with Ghana as it holds general elections in 2016.
Prof. Jega is challenging Ghana not to hold an election using the Nigerian elections as the standard achieve, but one to beat and beat convincingly.
"If you have been beating us in soccer, you must now beat us in the conduct of free and fair election," he teased Ghana into doing better.
He was speaking on the topic, "Towards free and fair election in Africa, the Nigerian experience" in Accra on Monday.
"Specifically for Ghana and Ghanaians, we (Nigeria) now pose a big challenge to you [Ghana] to make your election better than ours. We used to be vociferous competitors in the football field, the Blacks Stars and the [Super] Eagles, but let us be vociferous competitors in democratic arena," he challenged
Both countries, he prayed, to consolidate and improve peace and security in their respective countries.
He recounted that to ensure a successful election in Nigeria, a Citizens Contact Centre which operated a 24-hour service was opened to receive queries and provide information to the electorate via twitter, emails among other media platforms. Also, an Election Operation Support Centre was created in every state with staff and rapid response team to address challenges.
The roles of the commissioners were streamlined, institutional framework was improved, with an advanced verification machine which all worked together for a successful election.
Recalling challenges he faced when he assumed office, Prof. Attahiru Jega noted that he inherited a "Weak institution with a bad image".
And to have a free and fair election as was experienced in 2015, he said the need for reforms at the Nigeria's Independent Electoral Commission became imminent.
They faced resistance both within and without to get the place reformed, he recounted.
Another challenge his office encountered had to do with "enormous security challenges".
In overcoming that challenge, Prof. Jega said the office accepted the fact that there was no way to dissuade the security from a cause of action once they made up their mind.
The best way to deal with them is through partnership and courting their understanding to appreciate the important role they play in organising a successful election, he advised.
The commission there also tapped into the experiences of security chiefs in the sub region whose situations were similar to Nigeria for a seminar. It was also aimed at improving working relationship with the security, he said.
Also, he remembered his outfit assembling heads of various electoral commissions on the continent for a learning encounter.
He also mentioned the key role international support in the area of technology played in Nigeria's election.