EC Responds To IEA's Jega Invitation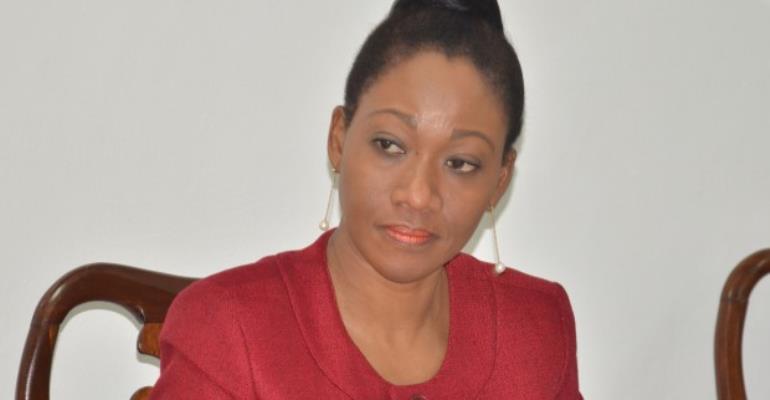 Jean Mensah – IEA Boss
The Electoral Commission (EC) has responded to the Institute of Economic Affairs's (IEA's) complaints about the Commission's inability to meet with Prof.  Attahiru Jega, former Chair of the Nigerian Independent Electoral Commission.
The IEA was recently invited by the EC to attend a public lecture with Prof. Jega as speaker, and the EC was invitation to meet with Prof. Jega on 15 December, 2015 at 11.30am.
However, the EC turned down the invitation and that did not go down well with the IEA.
The IEA has since complained bitterly in the media about the EC's inability to honour the invitation.
In a statement released yesterday responding to IEA's complaints, Christian Owusu-Parry, Ag. Director, Public Affairs of EC, said officials of the Commission responded to the IEA that the Chair of the EC would be unable to honour the invitation because of a parliamentary by-election in Amenfi West slated for December 15.
Another reason he gave was that the Chairperson in her capacity as President of the Association of African Electoral Authorities, was scheduled to be in Addis-Ababa, Ethiopia, the same week for meetings.
'It is also important to point out that while the EC in the course of its work collaborates with civil society organizations (CSOs) like the IEA, the EC would be unable to honour all invitations received from CSOs based on the work priorities of the EC and as dictated by supervening national interest,' Mr Owusu-Parry indicated.
He assured the IEA that contrary to its concerns that the EC had refused an opportunity to engage with Prof. Jega, the Commission was in direct contact with Prof. Jega and all other past and current heads of electoral management bodies in Africa.
'Indeed, the EC has upcoming planned engagements with Prof. Jega which have been finalized already and organized by His Excellency Mr. Kofi Annan.
'We trust that the foregoing clarifies our position and we take the opportunity to assure all civil society organizations that the EC considers them as valued partners in the delivery of democratic growth and stability to Ghana; and we will continue to work with them within the constraints of time and work commitments,' he said.
[email protected]
By Cephas Larbi