We've No Hand In NPP HQ Raid – GAF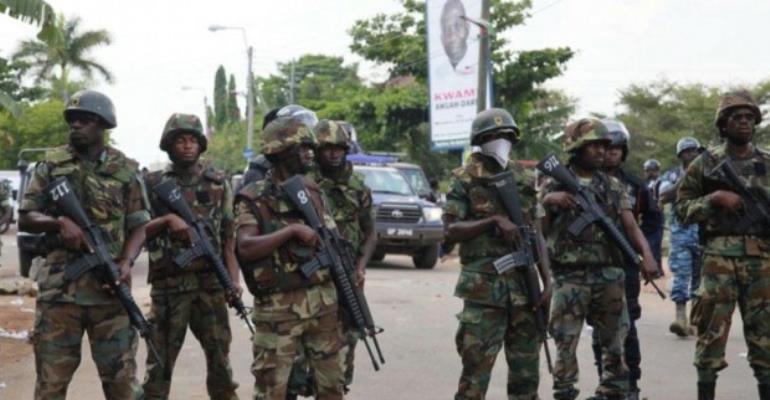 The Ghana Armed Forces (GAF) has distanced itself from the recent raid at the headquarters of the main opposition New Patriotic Party (NPP).
According to the largest opposition party, a group of 15 armed men in military uniform entered its Asylum Down headquarters during the wee hours of Monday and ransacked some offices within.
'The uniform and the red t-shirted men proceeded to break into various offices and vandalized/ ransacked them. At the various offices, particularly at the office of the Director for elections, computer hard drives were taken together with several files and other documentation. Shortly after, a detachment from the Nima police station arrived on the compound,' the communications director of the elephant family Nana Akomea told the media.
Twelve people have so far been arrested in connection with the crime. Initial reports linked the attacks to suspended national chairman Paul Afoko. He has, however in a statement, condemned the incident.
The spokesperson of the Armed Forces, Lt. Col Aggrey Quarshie said none of his men was involved in the invasion at the NPP head office.
'The Armed Forces has not officially sanctioned anybody to do anything at the NPP headquarters and we are waiting for the police to come out with its findings then we can take it from there,' Lt. Col. Quarshie said.
Source: Starrfmonline