NPP suspends Kwabena Agyepong, Crabbe indefinitely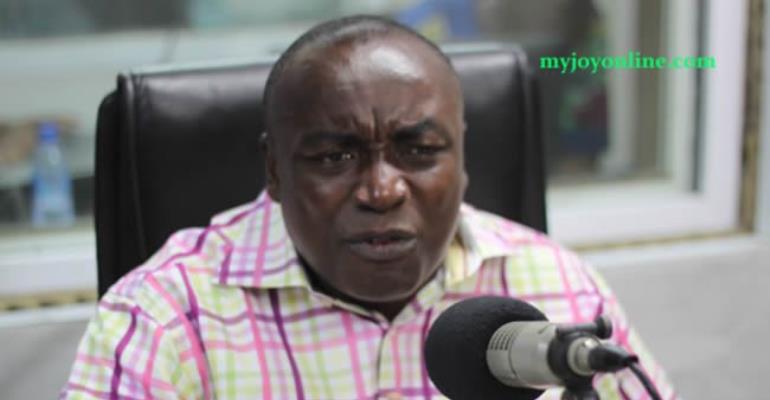 The National Executive Committee (NEC) of the opposition New Patriotic Party has upheld a decision by the party's Disciplinary Committee to suspend its General Secretary Kwabena Agyepong and 2nd Vice Chairman Sammy Crabbe Joy News has learnt.
Both of them were handed indefinite suspensions. The decision was announced, Thursday, after a marathon meeting held by the NEC members at the party's headquarters in Asylum Down Accra.
The suspensions follow a petition brought forth by some NPP members who accused the General Secretary and the second Vice Chairman of undermining the party's authority.
The two were accused of publicly rebelling against the party's decision to indefinitely suspend the national chairman, Paul Afoko.
In an interview on October 28, Kwabena Agyepong's spokesperson told Joy News he does not recognise the acting Chairman Freddie Blay. The General Secretary himself repeated same when he was interviewed during the EC forum on the bloated register.
The second vice chairman who was out of the country described the decision as illegal and minced no words in chiding the Freddie Blay led executive which took over from Afoko.
Their utterances are believed to have emboldened the petitioners, Chris Arthur, Former TESCON-KNUST President; Adreba Kwaku Abrefa Damoa, London; Kwabena Afum Dankwa, London; and Kwame Baffoe, NPP Regional Youth Organiser, Brong Ahafo to demand sanctions against the two
They stated in their petition filed November 4, 2015 that;
"Kwabena Agyepong has rubbished, and keeps rubbishing the suspension of Afoko from his chairmanship. This in our view is an act of mischievous contempt for the authority of the Party as a whole, including its elders, its leadership, and its structures."
Similar petitions were sent to the party's Disciplinary Committee against Crabbe.
When the Disciplinary Committee invited the two men to answer the allegations leveled against them by the petitioners, Agyepong heeded to the call and respectfully submitted himself before the committee and was reported to have apologised for his previous conducts.
Sammy Crabbe however failed to appear before the committee. He challenged the authority of the committee to invite him.
His failure to appear before the committee did not stop the committee from meeting and taking a decision.
The committee recommended that the two be suspended for their misconducts and the NEC has upheld the recommendations, Joy News' Kwakye Afreh Nuamah reported.
According to him, the suspended General Secretary was pleading for mercy.
In reality, signs of Kwabena Agyepong and Sammy Crabbe's suspension were written on the wall after their key ally on the National Executive Committee, Paul Afoko was suspended indefinitely.
Paul Afoko's exit left Kwabena Agyepong and Crabbe isolated and vulnerable.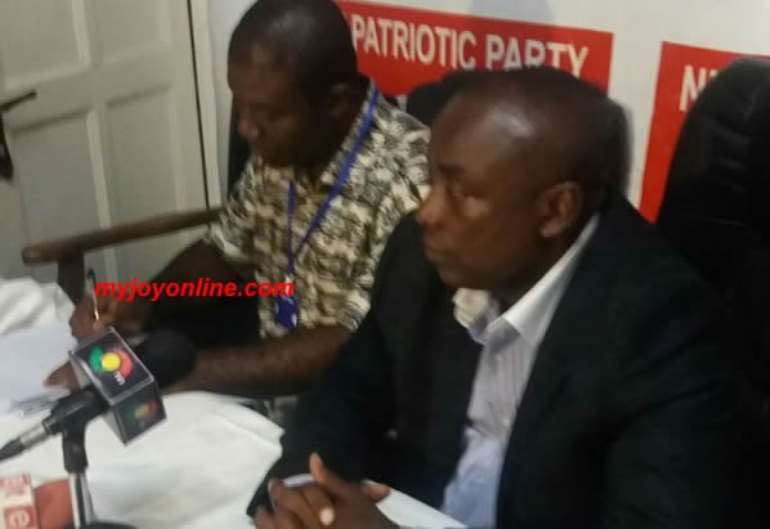 Paul Afoko, Sammy Crabbe and Kwabena Agyepong have acted in concert ever since they were elected into office at the Congress held in Tamale.
Perhaps the only time the General Secretary did anything without the support of Paul Afoko was when he announced the party's decision to suspend him.
Story by Ghana | Myjoyonline.com|Edwin.Appiah|[email protected]