Mineworkers Threaten Strike Over Salaries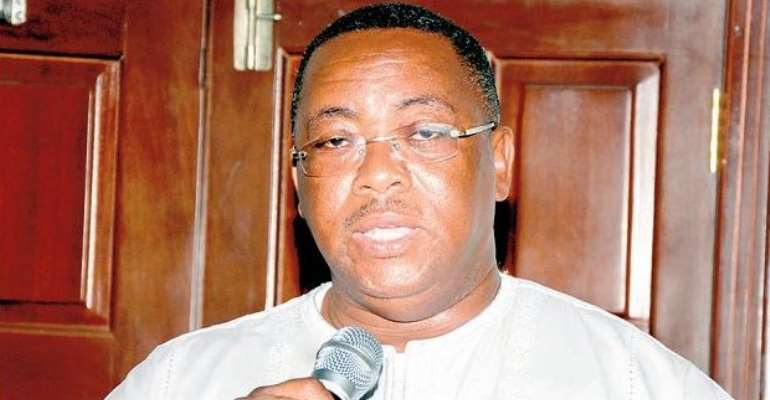 GHANA MINEWORKERS Union (GMWU) has warned that its members will soon embark on a massive strike if the mining companies do not properly address issues related to their remuneration.
According to the Union, mineworkers have been receiving low salaries over the years as compared to their colleague expatriates.
Prince William Ankrah, General Secretary of the Mineworkers' Union, made this known at the 11th Quadrennial Delegates Conference of GMWU of TUC-Ghana held at Tarkwa in the Western Region.
He said issue of salaries was paramount to workers' interests and called for an end to the rhetoric concerning remuneration.
Mr. Ankrah noted that privileged expatriates and a few Ghanaian top management officials are enjoying at the expense of the majority of the middle to lower level staff who toil to produce the wealth of the industry.
'It is important for the stakeholders in the mining industry to pursue constructive engagement to find mutual beneficial outcome for all parties. The biggest caution is that if you provoke us, we will strike,' he said.
As a responsible trade union organization, Mr. Ankrah said they would pursue genuine engagement with the view to maturely addressing the ugly and inherent remuneration deficit that has existed for decades.
He stressed the need for stakeholders to address their concerns to avoid one of the most turbulent times in the history of the mining industry.
Mr. Ankrah urged the mining companies to be active partners so that together they would find an amicable solution to the issue.
New Officers
In a related development, new national officers of the GMWU, who would serve a four-year term, have been sworn into office.
They are Kwarko Mensah Gyakari, National Chairperson, Abdul-Rauf Issahaku, First Vice National Chairperson, Philomena Aba Sampson, Second Vice National Chairperson, Prince William Ankrah, General Secretary, Abdul-Moomin Gbana, Deputy General Secretary, Felix Lartey, First National Trustee, Edward Quainoo, Second National Trustee, Gideon Yankah, Porter and Chaplain and Theresa Obosu, Women Committee Chairperson.
BY Cephas Larbi
[email protected]