June 22, 2015
|
Diaspora Diaspora (France)
Kofi Annan Invited To Memorial Service In France For Accra Flood And Fire Victims
Ghanaian Community In France Council, GHACIF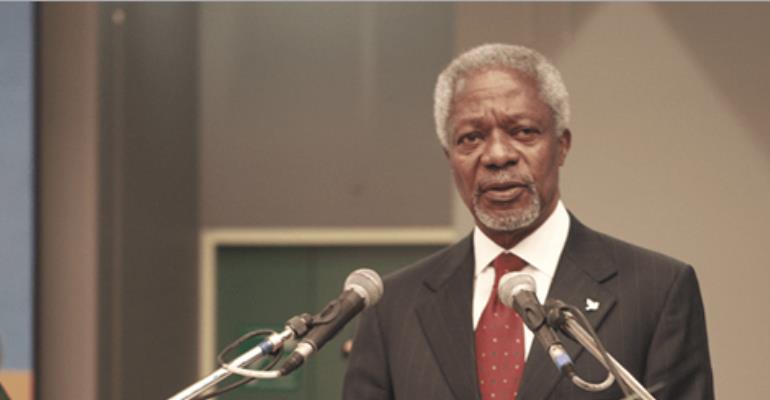 This year's Ghana's Republic Day Celebration in France will be used to perform a Memorial Service for the victims of the 3rd June 2015 Accra Flood and fire Disaster.
The Ghanaian Community in France Council has decided to invite, His Excellency Kofi Annan the only former Sub Saharan and Ghanaian United Nations Secretary General, as Guest Speaker for the program.
As an astute Diasporan, Kofi Annan will be requested to give a speech on the subject ; "Enhancing Ghana with its Diaspora"
Venue : Salle La Briche, 71-77rue La Briche, Saint Denis(Pentecost Auditorium)
Date:01/07/2015 (Ghana's Republic Day)
Time : 18h00-23h00
The Diaspora office of the Ghana Embassy has confirmed presence.
Several Ghanaian Dignataries from abroad have confirmed attendance.
All Ghanaian Churches, Nananom, Radio and Tv Stations, Associations and groupings in France have been cordially invited to partake in this exercise of patriotic interest which will also observe our Republic Day with requisite Prayers For Ghana.
The Prayer and Memorial service will be performed by the Ghanaian Community Clergy
This Memorial Service/Fundraiser is proposed for Replication all over the World in Ghanaian Communities.