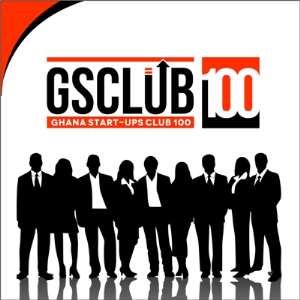 The African Network Of Entrepreneurs (TANOE); an award winning social enterprise that assists African Entrepreneurs to build sustainable & globally competitive businesses launches the 1st Edition of the Ghana Start-Ups Club 100 ; an initiative to promote & enhance the capacity of Startups in Ghana.
This initiative will witness an annual compilation of the top 100 best performing & high impact start-up companies in Ghana. It is aimed to discover, expose and celebrate the passion, innovation and tenacity of Ghana's young and upcoming globally-minded entrepreneurs.
The 1st Edition of the Ghana Startups Club 100; organised under the theme: "Defying the Odds, Going Beyond the Status Quo will celebrate ambitious and indigenous Ghanaian Start-Up businesses and entrepreneurs that are making impact, contributing to economic growth, reducing unemployment and putting Ghana on the global economic map. Through this initiative, TANOE hopes to better position the start-ups to attract local and international investment opportunities and partnerships.
In an interview with Ekow Mensah, the CEO of TANOE, he mentioned that despite the current challenges that most businesses are facing in Ghana due to several known factors, more and more high-impact startups are persisting and finding ways to grow in Ghana - young companies that innovate, solve hard problems, grow fast and create jobs. He believes that these resilient startups and determined entrepreneurs deserve recognition and support from us all. He called on government and various stakeholders to support the Ghana Startups Club 100 initiative and start-up companies in general to encourage the youth especially to pursue entrepreneurial ventures.
Categories to be considered during the ranking include but not limited to; Agribusiness, Financial & Insurance, ICT, Multimedia, Retail and Distribution, Education and Human Capital Development, Health and wellness, Art, Culture and Tourism, Manufacturing and Infrastructure and Sports, Fashion and Entertainment
Nominations have been opened and will run from now to the 31st August, 2015. For more information kindly visit www.tanoe.org/gsclub100 or email [email protected] .
Akpah Prince
[email protected]