Green Climate Fund: governments requested to accelerate signing of contributions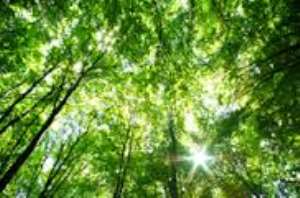 The Green Climate Fund has signed US$4 billion equivalent in contributions as of 30 April 2015, representing 42 percent of the amount that was committed during the Fund's initial pledging conference in 2014.
The Fund is authorized to allocate resources once at least 50 percent of the total amount pledged at GCF's High-Level Pledging Conference in Berlin in November 2014 has been made available, which is at least US$ 4.7 billion equivalent.
Contributing governments agreed to this threshold and set the deadline in order to enable the Fund to begin the critical phase of allocating resources to low-emission and climate-resilient projects and programmes in developing countries before the 21st Conference of the Parties to the UN Framework Convention on Climate Change (UNFCCC) in Paris.
"The Green Climate Fund is grateful to all governments who have been able to conclude their contribution agreements on time," said Héla Cheikhrouhou, Executive Director of the Fund. "We now call upon all other governments to urgently finalize their agreements to ensure the Fund can start allocating its resources as planned".
The contributions signed since GCF's Pledging Conference in Berlin, in part or full, are from the following countries: Austria, Belgium, Chile, Czech Republic, Denmark, France, Germany, Iceland, Latvia, Lichtenstein, Luxemburg, Netherlands, New Zealand, Norway, Panama, Poland, Sweden, Switzerland and the United Kingdom. Contributions per capita vary significantly among contributing countries, with Sweden providing the largest contribution to GCF per capita.
In 2010, countries agreed at COP 16 in Cancun, Mexico, that a Green Climate Fund would be established to scale up new and additional, predictable and adequate climate financing to developing countries. The Cancun Agreements specified that a significant share of new multilateral funding for climate action should flow through this Fund, in quantities considerably larger than the initial pledges made to GCF to date, which account to US$ 10.2 billion equivalent.
As the designated financial mechanism of UNFCCC, the Fund has a central role to play in mobilizing the financial resources required to enable a paradigm shift towards low-emission and climate-resilient pathways in developing countries, to achieve the goal of keeping a global temperature rise under 2 degrees Celsius.
"GCF is a key indicator for new climate finance resources, making them visible and possible to track," said Ms. Cheikhrouhou. "This is a test for governments to deliver on their vision to establish GCF as the primary global investment vehicle on climate finance under the UNFCCC," she explained.
"Climate finance and the Green Climate Fund are a decisive building block of the Paris universal climate agreement," emphasized Ms. Cheikhrouhou, adding that "the success of the Fund is an incentive for the outcome of the Paris agreement."