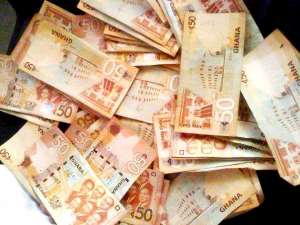 In line with its efforts at sustaining businesses in the face of the current energy crisis, Barclays Bank, one of Ghana's leading financial institutions, has introduced a loan package designed to provide funding to customers who are desirous of owning generators.
Dubbed the 'Power/Generator Loan Package', the facility involves an arrangement between the bank and suppliers of electric power solutions which allows it (bank) to pay directly to a registered supplier who then provides the desired electric power solution to the customer.
The package, which covers the purchase of a generator, an inverter or solar power system, provides a collateral-free loan up to GH¢130,000 to salaried customers employed with their current employers for at least six months.
While government and other related agencies continue in their efforts at stemming the energy tide, the stated intervention by Barclays Bank Ghana has highly been commended by industry players, who have described it as altruistic and customer centred.
The protracted energy crisis that is currently confronting the country has not only caused major harm to captains of industries and many other economic players, but the development also continues to have negative effects on domestic and social lives as well.
Underpinning this situation is a flurry of causes, notable among them being low inflow of water into the three major hydroelectric dams which together have the capacity to supply about 50% of the country's electricity needs, inadequate supply of gas from Nigeria, expensive light crude, low tariff rates and persistent breakdown of generating plants.
According to an energy expert, for a country that places second to South Africa in terms of access to electricity in sub-Sahara Africa, it is amazing that Ghana is still unable to translate its 76% electricity access into providing reliable power for business and domestic use.
This development, unfortunately, has not come without some damning consequences. Indeed, no week passes without the Ghanaian media reporting instances of unfortunate situations stemming from the sorry energy situation. There had been a report of an old woman burning herself to death while lighting up her lantern. This gloomy situation is but one of the many adverse domestic ramifications the current energy challenge continues to engender.
Although government continues to assure the people of measures to mitigate the impact of the energy crisis, it appears a comprehensive solution is not at hand any time soon.
It is in view of the precarious state of affairs that Barclays Bank has moved to support efforts at mitigating the challenges that are bedevilling businesses and homes.
While efforts in this regard have usually come at a higher cost to many who patronise them, the same cannot be said of the mitigating intervention of Barclays Bank Ghana.