Ignorance, Myths And Misconceptions Are Barriers To The Fight Against Breast Cancer Deaths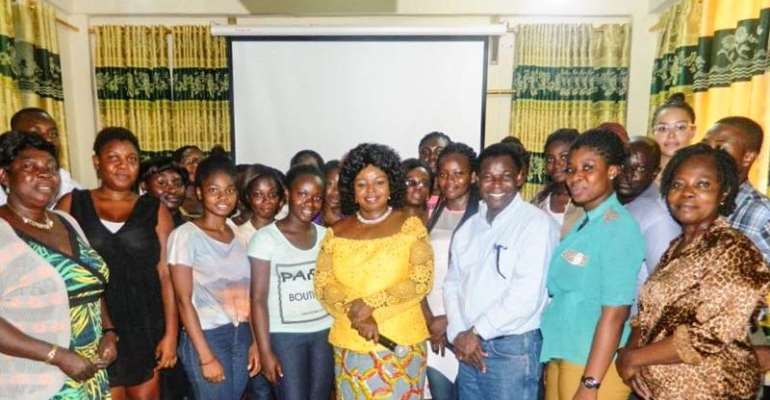 President of Breast Care International and Chief Executive Officer of Peace and Love Hospitals Dr. Beatrice Wiafe Addai has named Ignorance, Myths and Misconceptions as barriers to the effective fight against Deaths caused by Breast Cancer in Ghana, because they motivate late presentation to health facilities.
According to the Member of AORTIC Council and Chairperson of Ghana Breast Cancer Alliance, research on the disease in Ghana has revealed that ignorance is responsible for the consistent late presentation by women to medical facilities.
That most women do not know about it and hence take its symptoms for other diseases and try to seek medications that do not help but even in some instances aggravate the situation until it gets to the worst state
before it is reported at a health facility.She added that the Myths and Misconceptions that surround Breast Cancer in Ghana have also been hindrance to the administration of effective treatment and the successful prevention of deaths resulting from it. "Fate, curses and spiritual orientations are not the causes of this disease..., but they facilitate the consistent late presentation by women, and that is leading to the current high mortality rates within Ghana'', she explained.
Dr.(Mrs) Beatrice Wiafe Addai revealed that whilst breast cancer cases are surging globally, mortality in Europe and North America have remained relatively low, while Africa, South America and some parts of Asia consistently observe high mortality rates.
The Consultant Breast Surgeon who has for many years led massive crusade against Breast Cancer in Ghana and the world at large through advocacy, screening exercises, provision of medical services
at her specialized Hospitals made these known when she was addressing students from the Spiritan University, Ejisu who visited Peace and Love Hospital (PLH) and Breast Care International (BCI) to learn about an important aspect of the current healthcare situation in Ghana, Breast Cancer.
The students who were given a guided tour to explore the Peace and Love Hospital (PLH) and Breast Care International (BCI) facilities available and also the medical services offered to the general public, had the chance of enjoying a detailed lecture on breast cancer situation in Ghana and introduction to the activities of Breast Care International and the vision for the establishment of the organization and its pioneering role in advocacy, awareness creation and early detection of Breast Cancer.
They were urged to recognize that prompt action has to be taken to avoid the needless deaths amongst women, who are often the economic
backbone of the home, and play a central role in the development of the nation.
The CEO of Breast Care International provided the students with concrete examples of advanced cases of breast cancer that had undergone treatment at PLH.
She advised that a lack of counseling, inadequate treatment, high costs of medication and a lack of access to treatment facilities are just some of the factors that prevent women from seeking help from the appropriate avenues at the appropriate times.
Dr. (Mrs) Beatrice Wiafe Addai informed the learners that BCI and PLH hope to address the problem of inadequate and incorrect treatment with the permanent establishment of an oncology training program at the hospital. Approximately 80 nurses have already been trained. "We regularly conduct outreaches in the urban and remote parts of Ghana where hundreds of women are educated and given a free clinical breast screening by the medical
team", she said.
Closing the educational component of the program, Dr Wiafe Addai stated that there was still a long way to go in the fight against breast cancer.
She was optimistic that the work of BCI and PLH would make an important difference in the lives of Ghanaian women and that the important role breast cancer survivors are currently playing in the awareness creation and educational exercises of both organizations, "we do as much as we can to let the Ghanaian people know that our women are breast cancer survivors," she said.
By: Samuel Appau Aheng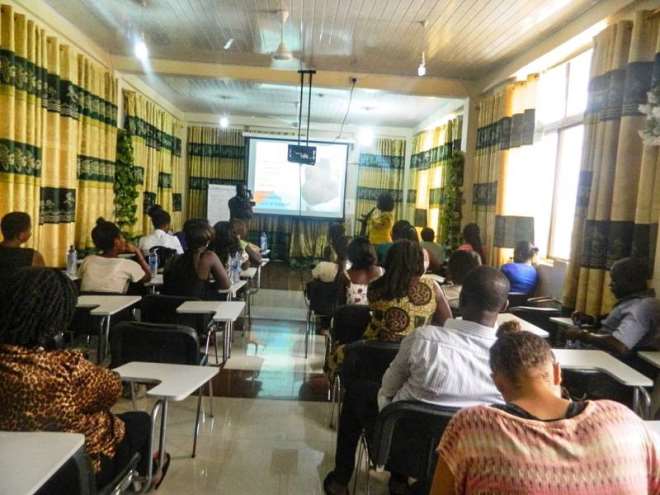 TN-1.JPEG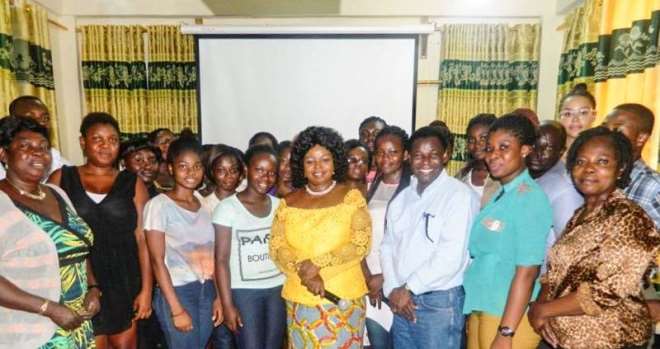 TN-2.JPEG