Togo election postponed after concerns over voter roll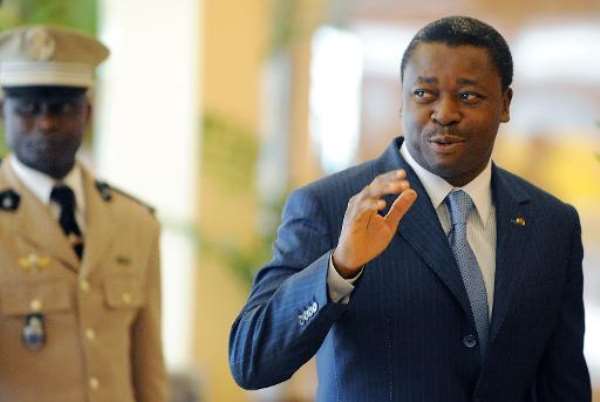 Togo's President Faure Gnassingbe arrives for an ECOWAS Summit gathering of West African leaders in Abuja, Nigeria, on November 11, 2012. By Pius Utomi Ekpei (AFP/File)
Lome (AFP) - Togo's presidential election has been postponed by 10 days to April 25, the communications minister announced on Friday, after calls for a delay over claims the voter register was flawed.
"The presidential election will be held on April 25, 2015 and not April 15, the initial date," said a presidential decree read on state television in the small West African country by Communications Minister Germaine Koumealo Anate.
The chairman of regional bloc ECOWAS, Ghanaian President John Dramani Mahama, had suggested the postponement during a visit to Togo Tuesday, citing the need to update the electoral roll.
"As a result, ECOWAS proposes that the election is delayed by 10 days to allow the election list to be revised so everyone is satisfied," Mahama told reporters.
The opposition claims the electoral roll is plagued by "serious anomalies" and says it must be checked before a transparent vote can be held.
President Faure Gnassingbe is running for a third five-year term in office.
He came to power in 2005 after the death of his father Gnassingbe Eyadema, who ruled Togo with an iron fist for 38 years and abolished a limit on the number of mandates.
Attempts to introduce term limits have been blocked in parliament, where Gnassingbe's party has a majority.
Late last year, opposition supporters took to the streets with civil society groups to demand reforms.