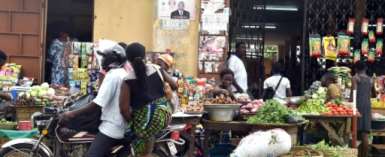 Monday, March 13, 2017
Lome (AFP) - Emmanuel Sogadji has a message for the government in Togo from people who are being squeezed by fuel price ...

When reconstruction starts even in Somalia, the construction of a six-room primary school will not be a deal big enough for whole president to cut sod to mark the beginning !!
By: Adwoa Ayamba