Mantrac holds forum for small and medium-scale miners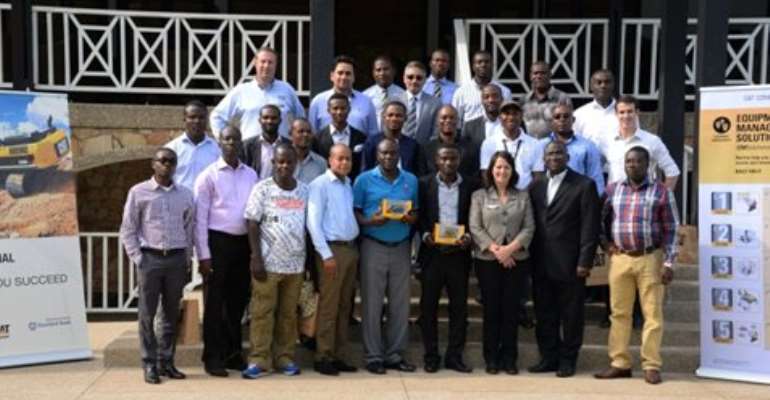 Accra, March 24, GNA - Mantrac Ghana, has organized a day's forum in Accra for selected small and medium-scale mining customers, in line with its marketing leadership position in mining equipment.
The forum was part of Mantrac Ghana's plan to help customers reduce their operational cost and maximize profits.
Participants from selected small and medium-scale mining firms across the country,   as well as Caterpillar and Mantrac Group mining experts, took part in the event.
  The Managing Director of Mantrac Ghana Limited, Mr Emad Adeeb, said the company in its eight years of operation in Ghana, remained committed to supporting small and medium=scale mining businesses, because of their contribution to economic development and foreign exchange earnings.
He said the about 300 registered small and medium scale mining firms together contribute about 35 percent of Ghana's total gold production.
'There is therefore the need to extend customized support to this category', he said, adding that this explains why Mantrac is embarking on the forum to help them access best practices and customized Cat Machines for their activities.
The forum was organised in partnership with Stanbic Bank Ghana Limited, the local representative for Caterpillar Financial Services.
Mr Wisdom Tawiah, Head of Assets Finance at Stanbic Bank, appealed to customers in the small and medium=scale mining sector, to take advantage of the customized financial solutions provided by CAT Finance,   to expand their Machines Fleet and increase production.
The forum created a platform for the local mining firms to interact with the technical experts on the latest Caterpillar mining applications, tailored to enhance the efficiency of small and medium =scale mining operations.
Caterpillar Systems and Applications Specialist, Steven Faucher, made a presentation on Fleet Selection for Surface Gold Mining, using local examples and practical demonstration videos.
GNA