IMF to concentrate on scrutinizing Ghana's GDP figures in November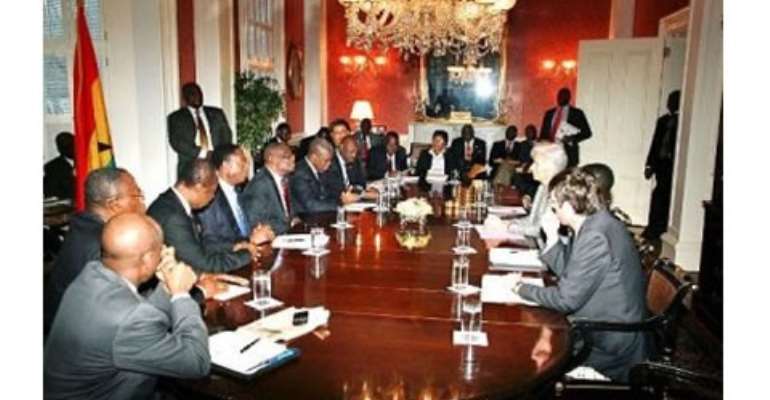 Focusing on how the economy performed last year, in terms of the GDP numbers, would be a major priority of the IMF team that will be in Accra from the 6th to 20 th of next month, Joy Business has gathered.
Sources say this would mean that that it may be difficult to conclude negotiations early next month, the initial deadline that government was looking at.
The Fund usually after negotiations with a country for the program forwards their recommendations to their board for approval. This could also mean that, the Board of the IMF is likely to meet and consider Ghana's program for approval by December this year.
The new timelines for concluding the talks could also have some implications for the country's budget which is often presented by the second week in November.
But Joy Business sources close to the bail-out negotiations say Ghanaians might have to brace themselves for some tough times ahead, if the program takes off next year.
Joy Business gathers that the IMF is proposing some tax hikes to take care of shortfalls in revenue and the budget overruns. 
Some of the proposals, sources say include a 17.5 percent VAT on petroleum products, review of some taxes paid by companies in the country and government reviewing subsidy programmes, especially for petroleum products.
However, some have argued that, if the IMF should approve Ghana's request for a three year program, then government might be forced to carry out a "crush program" in 2015 which some economists have argued could come with some serious shocks for the economy.
Meanwhile a member of Ghana's negotiations team has indicated the country's program with the IMF is likely take off before the end of the first quarter of next year.
Employment and Labour Relations minister Haruna Iddrisu says government is committed to going ahead with a program that would put the interest of the Ghanaians first.
 
Posted by IE