PHCCIMA Holds Tribute Night/Service Of Songs In Honour Of Its Late First Deputy President, Renny Hearty Cookey July 21st 2014
Burial And Funeral Service Slated For July 24th In Port Harcourt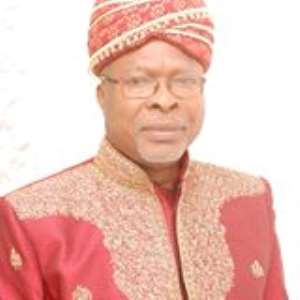 All is now set for the Tribute Night/Service of Songs in honour of late first Deputy President of Port Harcourt Chamber of Commerce, Dr. Renny Hearty Cookey.
According to a release made available to the press by the Port Harcourt Chamber of Commerce and signed by the Director General, Erasmus Chukunda, the event holds on the 21st of July 2014, at the prestigious Grace Event Center, Evo road, GRA Phase 2 - (opposite Pepperoni), off Olu Obasanjo road in Port Harcourt, by 6.00pm prompt.
Speaking to PHCCIMA media, President of Port Harcourt Chamber of Commerce, Engr. Emeka Unachukwu noted that 'the Tribute Night/Service of Songs was put together by PHCCIMA as an emotional but yet unique way of bidding him farewell, and to celebrate his resourceful contributions to the chamber.
Extolling his virtues, Unachukwu described the man who should have succeeded him as President next year as a noble and impeccable gentleman man who lived an exemplary life and impacted positively on PHCCIMA and other organizations opportuned to cross his path during his life time.
While commiserating with the family, he said 'the executive, council and entire membership of PHCCIMA continues to express shock over the inexplicable mystery surrounding his untimely death'. He urged the police and relevant authorities to intensify effort with a view to ensuring they unravel the circumstances leading to his death.
PHCCIMA's Publicity Secretaryand chairman of the Tribute Night/Service of songs committee, Chief Nabil Saleh in a short remark described the death of late Dr. Renny Cookey as strange and unfortunate for a man whose wealth of experience and invaluable contributions to society was in high demand.
He prayed God to grant the family the fortitude to bear the irreparable loss, saying the tribute night and service of song is expected to bring together his friends, family members, associates and members of the different organizations he belongs.
Meanwhile, Late Dr. Renny Hearty Cookey who died on Sunday 29th of June 2014 under extreme circumstances will be buried in Port Harcourt on Thursday 24th of July 2014. PHCCIMA media authoritatively gathered from the family that there shall be a funeral service at the Port Harcourt Club 1928 in the morning before interment.