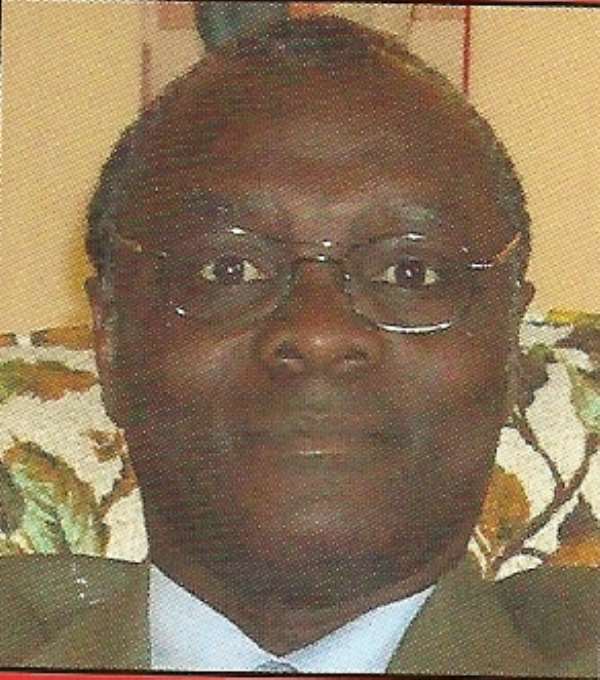 Reverend Samuel Omane Agyapong
Permission granted by the conference of Methodist Church Ghana [M.C.G.], to its visiting reverend ministers heading its various societies serving in foreign missions has come under serious critic.
Some members of the church in foreign missions are complaining that the permission granted the reverend ministers to go to school whilst they are about to complete their terms of office in heading the societies has been creating a lot of problems for the church and call on the conference of the Methodist church to cancel such decision.
The concerned Methodists as they want to be referred to in North America which comprises of United States of America[U.S.A] and Canada, are raising red flags about the way some ministers of the church focus on money, luxury, foreign citizenship and create factionalism in the various societies which is killing the ideals of Methodism in foreign missions.
According to them, some of the ministers appointed by the presiding bishops both past and present and approved by Methodist Conference, to head foreign missions, only take up their post to seek their personal welfare instead of offering pastoral leadership to members and the entire church to attain spiritual growth.
They observed that many of these ministers appointed over several years now have either defected from the church that posted them to head the mission societies or have refused to return to Ghana to be reassigned or are over staying their offices imposing their ideas outside that of the church constitution and that of the bible on members thereby creating factionalism in these societies.
Investigation conducted by yours truly, revealed that between the year 1998 to the year 2005, conference of Methodist Church Ghana, posted two reverend ministers Reverend Emmanuel K.Ofori[1998-2000 second minister] who came to Canada as a student pastor affiliated to Ghana Methodist Church of Toronto and Reverend Samuel Omane Agyapong[2000-2006 second resident minister] who came to head the Ghana Methodist Church of Toronto both defected after their task has elapsed.
It was revealed that six years ago May 18, 2008, the Ghana Methodist Church of Toronto, celebrated its 10TH anniversary which was climaxed with a thanks giving service.
The venue was Taj Banquet Hall on 4619 Steeles Avenue West in the City of Etobicoke which hosted the then presiding bishop Most Reverend Dr. Robert Aboagye Mensah as a guest preacher with the former High Commissioner to Canada Dr. Mrs. Margret I.Amoakohene and former Lay Movement Chairman Mr. James A.Ammisah Abadoo Brew all attending the event.
In the anniversary brochure which yours truly has sighted a copy, those two former ministers of Ghana Methodist Church of Toronto, filed their fraternal greetings which they observed the struggle the church went through to survive and reminded members of the church of their responsibilities to win more souls for Christ.
First let us look at what Reverend Emmanuel K.Ofori said as we quote him from the brochure. 'Your 10TH anniversary comes at the moment when there is a general crisis in the body of Christ across North America.
'Most of the historic protestant denominations and other churches are seeing decline in church attendance, difficulties to balance the books and the problems of inviting young people into the church' he observed.
Followed by Reverend Samuel Omane Agyapong who noted that few churches are able to survive the attacks of the devil in its first ten years of establishment but Christ indeed is the foundation and cornerstone of the church.
Interestingly, investigation revealed that during the celebration of the church's 10TH anniversary, Reverend Emmanuel K.Ofori, ten years when he headed the church had defected to Faith Centennial United Church at Selkirk, Ontario whilst Reverend Samuel Omane Agyapong had also defected to Calgary and now in Edmonton.
Based on these two defections, some concerned Methodists in North America are also appealing to the decision making body of the church, Conference of Methodist Church Ghana, to reflect on what future does the church promise its members if ministers will continue to defect from the church after serving their terms of office in foreign missions and refuse to return to Ghana for reassignment.

Reverend Samuel Omane Agyapong

Reverend Emmanuel K. Ofori