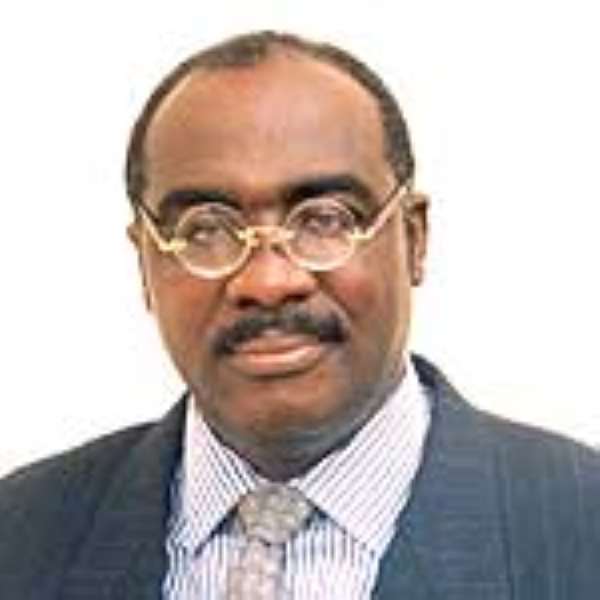 Ketan (W/R), April 18, GNA - Churches and religious groups have been called upon, to play their prophetic role and stop playing the role of a second fiddle.
The church should not feel threatened and must be bold in alerting the government on its shortcomings and the way forward for the nation. The Attorney General and Minister of Justice, Papa Owusu Ankomah, said these at a service to climax the 2004 Post Easter Convention of the Sekondi District of the Presbyterian Church of Ghana at Ketan on Sunday.
The three-day convention was on the theme: "Be alive in the Spirit." He said Ghana needed a spiritual revival, which would make the citizenry bold, truthful and demand justice at all times and not yield to pressure, adding "without God's direction, the plans and visions of the government will be in vain".
Papa Ankomah said as election 2004 approached, some political parties would use foul language, lies, deception and other negative political tricks to win votes adding that, "we must not allow such a practice to destroy the peace in the country."
He said the country could overcome disputes and social unrest if it made tolerance, volunteerism, brotherliness and truth its slogans.
"We need to use these virtues to safeguard our democracy and country and show to the world that Ghana is matured in its democratic process," he added.
Papa Ankomah reminded politicians not to impose their will on the people but there was the need to consult them for their views before certain decisions were taken.
He assured the entire country that the government would not do anything to compromise the electoral system or create tension.
Papa Ankomah said the results of the elections, would be the view of Ghanaians.
He charged churches to speak the truth always since they were seen as social partners with the government.
Papa Ankomah commended the Presbyterian Church for its impressive roles in education, health and discipline among its members.
The Reverend Samuel E. Ampiaw, in charge of the Sekondi District, said divorce, which hitherto was rare, had become the modern trend.
He said the Christian marriage did not include options for divorce and therefore reminded aspiring couples, to critically examine themselves well before they enter into marriage.
Rev. Ampiaw reminded the youth and unmarried that the excessive reliance on condoms, could not absolve them from sexually transmitted diseases and HIV/AIDS.
He urged church leaders to let their lifestyles reflect their calling adding, "You should not condone sin and evil in the church or wherever you find yourself".
"A leader is expected to be observant, quick to praise and ready to chastise when their followers sin, you should not cover the wrongdoing to win their favour, since such an act could cost you your position". He called on all Ghanaians to be patient in their attempt to acquire material possessions since any rush could lead them into stealing or engaging in some negative activity. 18 April 04