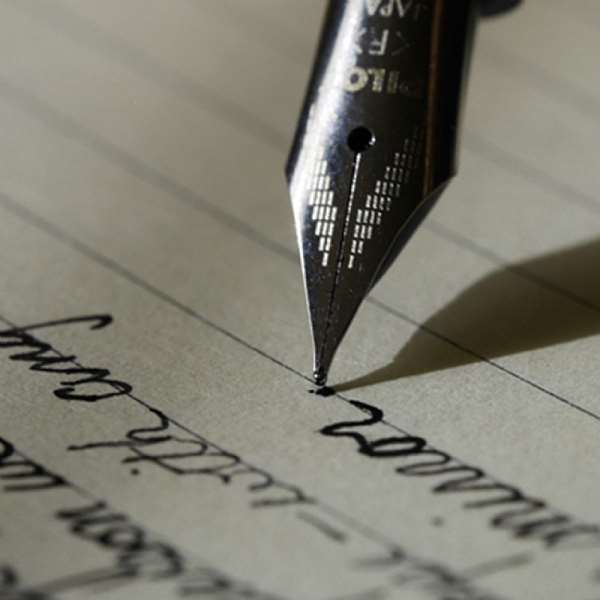 Although Nigerians are not alone in their precarious dilemma, it is saddening to reflect that despite the efforts government is making in recent times to contain its security challenges, the nation has continued to experience a consistency of violent conflicts.
It is now a part of their history.

After it attained self rule in 1960, Nigeria experienced a secession attempt by a section of its populace just six years into its journey in democracy. That attempt culminated in a three-year fratricidal war that engulfed the country from 1967 to 1970.
In the last decade or so, the country has been enmeshed in a cold war between Northern military power blocks and Western Civil Rights activism – a cold war that resulted from what Western Nigerians saw as the Northern ruling cabal's unjustifiable annulment of the June 12, 1993 Presidential polls which threw up late Chief Moshood Abiola (a Western Nigerian) as winner of a Presidential election that was locally and internationally accepted widely as free and fair.
Between the Federal government and ethnic minority groups of the Niger Delta Region, disparity in the agreement of a formula for sharing revenue accruing from oil exploration has given birth to armed resistance in the Niger Delta Area. Even as we speak, this armed resistance in the region continues to take its tolls through human and material destructions of unimaginable proportions.
Disputes over land ownerships in the Middle Belt region remains a great source of conflict in the country. Between the Hausa and the Fulani, an ever increasing conflict over land and grazing rights for cattle has become a headache for the Federal government. And in the South, the ceding of oil wells purportedly belonging to Abia and Rivers states to Bayelsa state has been a source of political tension for some years now. So has the cession of some Nigerian oil-rich lands to Cameroon by the International Court at The Hague.
Dangerous religious clashes between Muslim and Christian communities, especially in the North, have become the rule rather than the exception in the everyday life of Nigerians. Daily, Christians are mowed down in their tens and hundreds by the bombs, bullets and machetes of uncompromising Muslims who sometimes kill even their own fellow Muslims in suicide attacks that don't know or care to know who is Christian or who is Muslim.
The nefarious Boko Haram insurgency continues to make the lives of Nigerians a nightmare in the Northern parts of the country while in the South, the menace of armed robbers, kidnappers, cultists and ritualists has made many Nigerians sleep at night with their eyes wide open!
These challenges were there before President Jonathan was elected into office.
It was the hope of many Nigerians that a President coming from the Delta Region would effect a balance between the desires of the North to benefit from the enormous oil wealth that came from the Delta Region and those of the Southerners in whose land the oil was situated. Unfortunately, President Jonathan's rule has not yet seen, and would probably not see, an end to the violent social conflicts that prevail in Nigeria. In fact, tension appeared to have been on the rise, especially when12 more states of the North totally embraced Islamic Sharia Laws in a robust attempt to contain the power shift manifested by the election of a Delta man as President.
In a spirited attempt to come to terms with the situation, such armed militias as the Oduah People's Congress, OPC, in the Southwest, the Movement for the Realisation of the Sovereign State of Biafra, MASSOB in the Southeast and Arewa People's Congress, APC, in the North sprang up in defence of ethnic interests. Even vigilante groups took it upon themselves to administer mob justice in various cities, towns and villages in the country. Faced with all these challenging developments, President Jonathan tended to overreact with heavy-handed crackdowns by security agencies – in an attempt to keep the country intact and united.
But could that have been Luggard's idea?

When the colonial governor, Lord Fredrick Luggard created Nigeria in 1914 by amalgamating the Southern and Northern protectorates, no one knew exactly what he had in mind. Lord Luggard may have dreamt of a wonderful legacy, a nation that would be a great leader among African countries of the 21st century, the gateway to Africa's economy. Yet some people suggest that Nigeria was created purely for the economic benefit of British people. Others accuse Lord Luggard of bequeathing the Nigeria of his creation a legacy of "divide and rule" politics which they say is the basic reason why attaining true nationhood has proved elusive for the country. Yet some others blame those who have led the country since its attainment of self-rule, accusing them of being visionless, greedy, selfish and uncaring.
Nigeria marked the centenary anniversary of its creation in January 2014. But that anniversary was low key – perhaps to deliberately send a message that the future of the nation as an integral unit was yet in its experimental stage after 54 years of self rule! 100 years after its creation, and almost 54 years after it attained self rule, Nigeria remains one the few countries within the Commonwealth of Nations still in search of true democracy and realistic nationhood.
It should not have been this

As some social critics have observed, this beautiful country and its curiously wonderful citizens have become the subject of spite in national and international media in recent times. The leadership is accused of turning a blind eye on or even entrenching official corruption. It is being accused of using the wrong approach to curb terrorism within its borders. The country is accused of inability to provide itself with credible leaders at local, state and federal levels. Critics say religious and political intolerance has eaten deep into the fabric of Nigerian society. To top the list of these undesirable situational blunders is the nation's determination to wash its dirty linen in public through series of open letters on the state of affairs in the country, recently flying through the media from one political leader to another!
Nigerians are very intelligent people

It is difficult to see why they cannot effectively contain this "divide and rule" attitude of some misguided citizens within the polity. It is even more difficult to feel that Nigerians are unable to stand up against any individual or group that is out to create a situation which would hamper their march towards the attainment of true and lasting nationhood.
I have said it before, that Nigerians must learn to recognise an opportunity when they see, or are presented with, one. The amalgamation of Nigeria is one such opportunity. Nigerians can actually take advantage of the hugeness of their country to explore its extensive collection of manpower and mineral resources for developmental purposes. The large size of a united Nigeria can be of an enormous importance to its development, if only the manpower and mineral resources can be properly tapped and harnessed.
Nigerians need to look at this side of the coin.

*Mr Asinugo is a London-based journalist and Editor of Trumpet Newspaper