Gov't pushes SMEs with GHC50M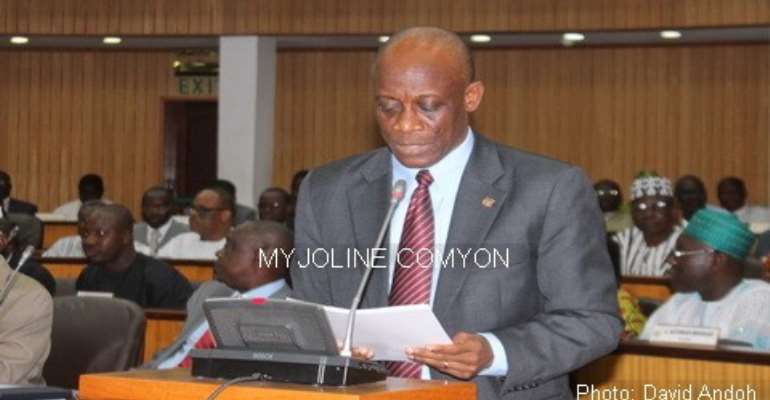 Government is arranging a total amount of GHC50 million to boost activities of the private sector and Small and Medium scale Enterprises (SMEs) to enhance the economic development of the country.
Having huge potentials for creating employment opportunities for people, government noted that the fund will partner the National Board for Small Scale Industry (NBSCL) to facilitate the merging of several SME finance and capacity building initiatives under one umbrella.
Presenting the 2014 Budget Statement in Parliament, today, November 19, the Minister of Finance and Economic Planning, Mr. Seth Terkper, noted that the new SME fund, which is being piloted, is to sustain the SMEs. 
"Over the years SMEs have created jobs and mobilize activities in the formal sector, however, funds created to address their limited access to financing and reducing the cost of borrowing have not been sustainable.
"In this respect, government is setting up a neo SME fund to boost support for SMEs.  The pilot scheme will mobilize and deploy about GHC50Million from sources such as EDIF as well as pipeline sources including loans that have been approved by this house", the Finance Minister indicated.
According to Mr. Terpker, the fund will have its source of money from the Export Development and Investment Fund (EDIF) as well as loans approved by Parliament and also link-up with well established domestic institutions including the Exim Guarantee, the Venture Capital Trust as well as Rural Banks and Micro Finance institutions.
Additionally, the Finance Minister  noted that with the review of existing legislation, support from EDIF will provide financial incentives to the export, pharmaceutical, poultry, textile, garment, SMEs and Agro processing sectors.
"As a new initiative to support the Ghanaian economy, government with the support from EDIF, following the review of the existing legislation, will provide financial stimulus to the following sectors: Exports, Pharmaceuticals, Poultry, Textiles, Garments, SME's and Agro processing sectors", Mr. Terkper noted.