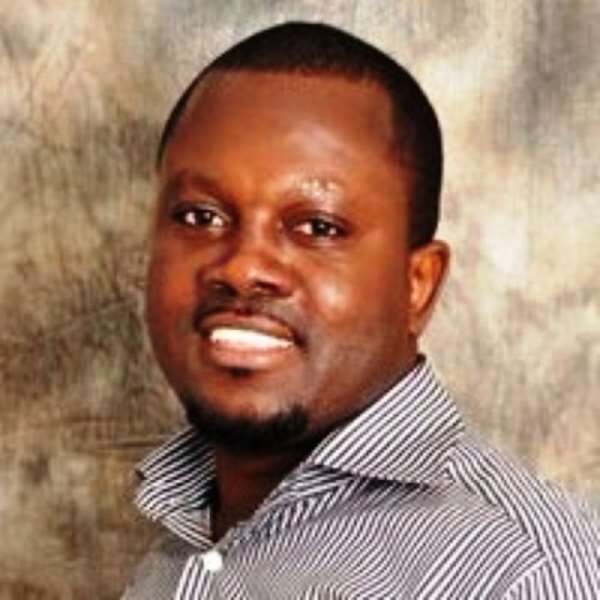 CEO of POPOUT and maker of BoxBuzz, Maximus Ametorgoh
A Ghanaian app, BoxBuzz has been named among top 40 African startups selected for the DEMO Africa even slated for October 24 and 25, 2013 in Nairobi, Kenya.
BoxBuzz and the 39 others were selected out of 300 entries from around the globe, through three rigorous processes of adjudication, which saw a panel of carefully selected entrepreneurs, VCs and academia shortlist entries to 160 before selecting the final 40.
Ghana's Box Buzz, fully developed by first quarter of 2012 by CEO of PopOut, Maximus Ametorgoh was the only App selected from Ghana and it was third on the list of 40.
The others which made the cut included 12 from South Africa, nine from host nation Kenya, five from Egypt, four from neighboring Nigeria, two each from Tanzania and Uganda and one each from Tunis, Morocco, Senegal, Zimbabwe, Ethiopia, Russia and the Netherlands.
The 40 selected startups are all new and yet-to-be-launched Apps and software programs covering five main categories of Mobile Technology, Social Media, Consumer Products, Cloud Services and Enterprise Technologies.
The selection of BoxBuzz means the developer would have the enviable opportunity to demonstrate how the app works in front of a global audience of investors, media, strategic buyers, C-level executives and entrepreneurs who would be at this year's DEMO Africa.
BoxBuzz is an SMS alert system which sends text messages to owners of Post Office Box addresses whenever they receive a letter in their boxes.
Ametorgoh told ADOMBUSINESS the App formats the Post Office system into a trendy and tech-driven experience, adding that "it can be scaled in any market using the P.O. Box system."
The app made the DEMO Africa cut because it is new, unique, promises to serve a niche market, has market relevance and values, and it not yet launched.
Ametorgoh said BoxBuzz is yet to be piloted and deployed locally before it goes to other markets, adding that "but consistent comments from potential partner post offices are positive and the post offices are ready to adopt and deploy it."
He is confident that, in spite of the threat from email and other web-based means of sharing correspondence across borders, BoxBuzz would add speed and technology to the post office system, particularly in geographies where there is little or no internet coverage.
"A project like BoxBuzz will add real time delivery to the post office so you will instantly get an alert when you receive a letter in your box," he said.
DEMO Africa is one of the flagship initiatives of US-backed [email protected] and aims to connect African startups to the global ecosystem, and Ametorgoh said, beyond pitching BoxBuzz to potential investors, he expects to network also other entrepreneurs and partners in the tech space for future projects and engagement.
"I also look forward to the high quality mentoring which will be invaluable," he said.
Meanwhile, PopOut has also developed another app called Autolerts, which is an intelligent alert app for drivers and other users. It is an automated reminder and renewal alerts systems for people and drivers respectively.
Autolerts (www.autolerts.com) sends a maximum of four alerts within some timelines to alert drivers on when to renew their Road Worthy, Vehicle Income Tax, Auto Insurance and Drivers' License; and it allows drivers to create their own alerts via SMS.
Ametorgoh said: "We can also create bulk renewal alerts for Insurance Companies, Revenue Collectors, Municipal and District Assemblies and other auto-industry players for only 40Gp per customer. Drivers pay only 30Gp to create an alert and 10Gp when they receive. But the drivers and customers of third party companies do not pay to receive an alert."