Ebo Quansah On The Plight Of Our Fisher -Folk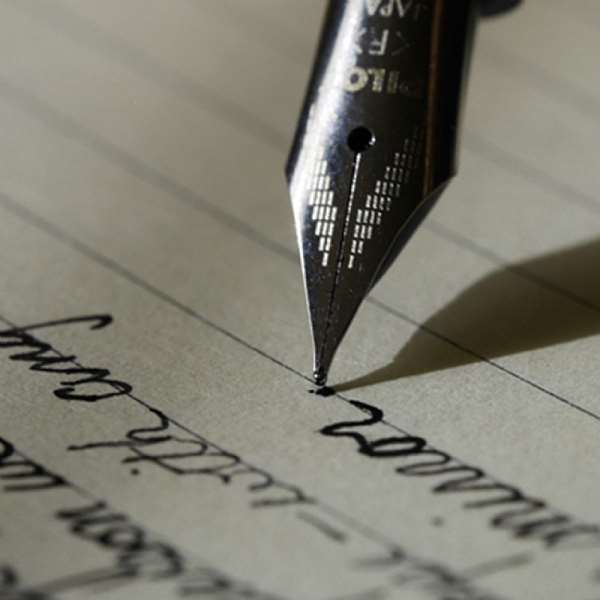 Ebo Quansah in Accra
Yesterday, when I learned that the price of pre-mixed fuel had been hiked by as much as 20 percent, my thoughts immediately went out to the poor fisher-folks in my beloved Ekumfi community.  
While I sat yesterday brooding over the fate of the fishing industry, my stomach churned over a news item on radio. In this news item, my namesake, Aquinas Tawiah Quansah, Deputy Minister in charge of Fisheries and Aquaculture, told hapless Ghanaians that he had met with the leadership of the various fishing communities in the Central Region, and that they were happy with the new price hike.
That is quite interesting. If Mr. Quansah is right, these fishermen's representatives would be the first in the contemporary history of Ghana to welcome increases in the already high cost of fishing expeditions.   If the Minister is to be believed, I would like to submit, the people he met could be footsoldiers of the National Democratic Congress in these fishing communities, wearing the tag of fisher-folk.
Mr. Quansah, himself a proud native of Ekumfi, would have a lot of explaining to do when he touches base at Otuam, where he comes from. I have toured the entire coastline in Ekumfi, and my observation is that our fisher-folk, already reeling under the high cost of fishing nets and outboard motors, would even be more apprehensive.
It would take some doing to convince these fisher-folks to accept the new cost of pre-mix fuel, take it from me. 'Truth and politics,' wrote Hannah Arendt, an American political commentator, 'are on rather bad terms with each other. No one, as far as I know, has ever counted truth among political virtues. Seen from the view point of politics, truth is a despotic character, and is hated by tyrants and enjoys a rather precarious relationship with governments that rest on consent and abhor coersion.'
Knowing the community we are dealing with, and how poverty is decimating the land, it would be difficult to accept the ministerial version of how the people are welcoming the price hike in pre-mix fuel, which brings me to a very interesting rejoinder to The Chronicle editorial of July 5, 2013, and published on Monday, July 29, 2013.
Complaining about the editorial, which, in turn, had expressed disappointment with the government over the infamous taxes splashed on farming and fishing inputs, including outboard motors, known as AHEAD in the Ekumfi community, Mr. Benjamin Kpodo, Honourable Member of Parliament for Ho Central, said among others that the fact that the government had not removed subsidies on pre-mix fuel should please our fisher-folk to encourage them to absorb whatever increases had been put on outboard motors.
Read Mr. Kpodo's argument: 'Your team ( The Chronicle ) should have checked whether imported toothpicks and toilet paper have been exempted, whilst outboard motors were being levied.
'Fisher-folk cannot be deceived that a levy on outboard motors can hurt them more than the removal of subsidy on pre-mix fuel,' stated Mr. Kpokdo.
The Member for Ho Central argued that while the special levy on outboard motor is paid once,   could last for several years, 'and can be used for other purposes than fishing, the pre-mix fuel is required on a daily basis.'
'In conclusion, I call on organisations like The Chronicle and persons of high standing to approach such national issues from a non-partisan perspective, especially the media.'
I do not know what people in government and their supporters think about themselves and their policies. Some of us are getting sick and tired of being given all sorts of tags, anytime our suggestions and contributions do not tie in with the policies of the ruling class.
I do not think I should worry my head about what officialdom and their followers think about what I write. I want it to be on record that just as Mr. John Dramani Mahama, and those who claim to believe in him, think that their actions and inactions are geared towards the development of the nation, some of us have equal obligations to the state, to ensure that we use the media to act as a check on their excesses.
Nobody is worried about the right of the Mahama regime to impose taxes. Taxes are avenues open to governments to raise the resources to carry out policies and programmes. We do not believe though, that taxing fishing and farming implements, when the government runs a leaky state treasury, is the best route to development.
When party apparatchiks running state institutions on behalf of the government raid the state treasury with impunity, I do not believe any government has the moral right to subject our poor fisher-folk and farmers to draconian taxes.
Mr. Kpodo is an honourable man. He signed his rejoinder to our July 5 editorial as Honourable Benjamin Kpodo, MP for Ho Constituency and Member of Parliamentary Committee on Finance. For this reason, and the fact that he believes in himself as someone who loves intellectual discourse, I am disappointed in his statement that he had reviewed his stance on The Chronicle as a paper for intellectual discourse on the basis of one editorial, which contents were not in consonant with his own position on the issue.
'I have always attributed a reasonable level of objectivity and intellectualism to The Chronicle , and for this reason, I rarely miss it. However, reading the editorial under reference, I must admit to some discomfort and a review of the impression,' Honourable Kpodo wrote.
The Honourable Member of Parliament has a right to form any impression of The Chronicle and its contents, as he deems fit.   I am unable, though, to appreciate how an intellectual would change how he appreciates something based on a single article. Whatever Mr. Kpodo's views of The Chronicle , the fact on the ground is that this government is dissuading our farmers and fisher-folk from improving on the poor agricultural output of late.
By seeking to tax farming and fishing implements, the government is removing the little incentive farmers and fisher-folk have for taking to farming and going on their daily expeditions on the sea.
Farming and fishing, obviously, must count among the most demanding of professions on earth. In other parts of the world, governments go out of their way to provide incentives to farmers and fisher folk to produce. Agriculture machinery, fishing nets, etc, enjoy some rebates paid for by governments in many parts of the world.
Yesterday, when I heard Mr. Aquinas Quansah explaining the rationale for slapping a whopping 20 percent hike on the cost of pre-mix fuel, I prayed for the future of this country. If we have got to a stage when the state could not offer subsidies for our fishing folks to undertake their dangerous expeditions on the sea, and thus ensure that poor nationals could have nourished meals, then God save our country.
What this means is that we have so mismanaged our resources that the state cannot encourage us to have decent meals. Incidentally, the timing of the 20 percent hike on pre-mix fuel coincides with the peak of the fishing season.
August is the coolest month in Ghana. It is this time of the year when herrings especially, are supposed to be plenty. With the slap of a huge price increase on pre-mix fuel, going to sea would definitely be more expensive. Already, a slap of more taxes on fishing nets, outboard motors and other fishing inputs is harming the fishing industry.
This government appears to be living under the impression that more taxes would necessarily translate into more cash in the treasury. In theory that is so. We are told that the government has already projected an additional income of GH¢290 million from the new taxes to fix the broken economy.
In reality, it does not work that way. I bet the new taxes on fishing inputs and the hike in pre-mix fuel price have the tendency of driving away our fishermen and fishmongers to migrate to nearby countries, than encouraging them to remain and contribute towards building the national treasury.
If one pays a visit to fishing communities in the Ekumfi District, for instance, it would dawn on the person that most able-bodied persons are out of the various towns and villages.   Most of our folks are in Senegal, Guinea and Cote d'Ivoire already.
I will like to submit that the new policy of piling on the taxes, instead of sealing the huge hole in the state treasury, has the tendency of undermining our development efforts.
Cry my beloved fishing folk!