'Review Consumer Price Index Composition'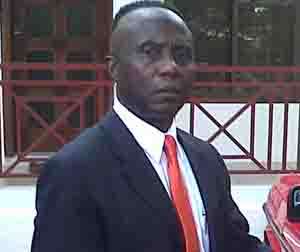 Dr John Kwakye
John K. Kwakye, an economist with the Institute of Economic Affairs (IEA), has called for a review of items covered in the Consumer Price Index (CPI) basket and the weights attached to individual items in order to reflect the true cost of living.
According to him, the rate of inflation in the country does not capture the true cost of living as prices of most products are increasing by wider margins.
In a presentation recently on the 2013 Budget in Accra, Dr. Kwakye said the high cost of production makes Ghanaian goods uncompetitive.
He added that such a situation was compounded by maintaining a stable nominal exchange rate and preventing the exchange rate from offsetting the high domestic costs.
This includes the cost of energy, infrastructure generally, technology, credit, regulatory burden, taxes, labour costs vis-Ã -vis productivity and corruption.
Dr. Kwakye noted that the slowdown in growth was self-inflicted, as it was not influenced by global developments.
'This is the price we pay every year following an election when the inevitable macroeconomic consolidation, driven by fiscal retrenchment slows down economic growth.
'A slowdown in growth of course means a slowdown in job creation and in income accumulation. We take comfort that growth will likely pick up in the coming years, all things being equal, probably until the next election cycle, when we retrench again.'
 By Cephas Larbi