Airtel launches new campaign dubbed 'my paddies, my network'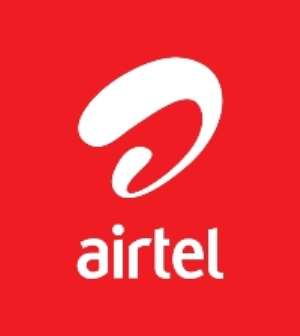 airtel new logo
Accra, March 6, GNA - Airtel Ghana, one of the largest communication company in Ghana, has launched a new brand campaign dubbed: 'My Paddies, My Network' to strengthen its presence with its customers.
The campaign is aimed to strengthen Airtel as youth brand, which among others offers products and services that are relevant not only to the active youth but other users as well.
Launching the campaign in Accra, Mr Philip Sowah, Managing Director of Airtel said the new campaign was about friendship, success and getting to the very top.
'We realise the importance of friendships in the daily lives of Ghanaians. These friendships tend to be across various ages. But we also realize that these friendship were often started when we were younger; from our Junior, Senior High Schools or from our University days', he said.
According to him, there had been instances where friendships have lifted spirits, helped people to scale over difficult situations and also help gain jobs and ideas.
'Our paddies have become our families, and we have largely been unable to live life without them. It is sort of friendship that we at Airtel want to help nurture, grow and develop', he said.
He explained that 'my paddies, my network' campaign would enable customers to aspire for greater heights whiles keeping in mind that paddies can be great shoulders to help us succeed."
Speaking on Airtel Ghana's new product known as 'Frndz Unlimited', Mr Mrinal Roy, Chief Operating Officer, explained that with 'Frndz Unlimited' customers were able to call and SMS Airtel numbers for as low as 2.5 pesewas per minute and SMS to other network for 2.5 pesewas per text.
He said new customers would get 50MB free data valid for 10 days, adding Airtel would charge regular calls rate during the first call and thereafter every call would be charged 2.5 pesewas.
He said in making it easier and more affordable for customers to reach their paddies, saying ' Airtel is bringing 'frndz unlimited' which is opened to both new customers and our loyal existing customers'.
He said existing customers could enjoy the offer by dialing *700# to subscribe.
 
GNA