Gov't Will Solve Budget Deficit Canker—Seth Terkper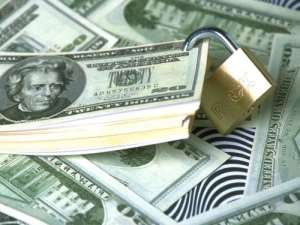 The Finance Minister, Seth Terkper has indicated that government is fully aware of the sources of the budget deficit and therefore cogent plans will be implemented to solve the problem.
Presenting the 2013 budget in Parliament on Tuesday, the Minister stated that "we are resolved to tackle the main fiscal challenge which is the budget deficit, the sources of the excess deficit of about 6% are known and quantifiable."
Listing some of the causes of the deficit, Mr. Terper mentioned "short falls in corporate income taxes, notably from the petroleum sector of about GHC 708 million or 1% of GDP, short falls in grants from development partners amounting to about GHC 389.4 million or 0.5%of GDP, the implementation of the Single Spine Salary Structure which has gone in excess of about GHC 1.91 billion or 2.7%of GDP.
Higher interest cost of GHC 2.45 million as a result of the need to borrow to finance many capital projects, higher spending on goods and services which is already constraint by other expenditures of about 354.7 million or 0.5% of GDP."
The statement among other things reviewed government's expenditure and revenue generation in 2012 and the projections for this year.
The budget also addressed the various policy initiatives outlined by President John Mahama in his State of the Nation Address delivered two weeks ago.
This year's budget is the first to be read by Mr Seth Terpker on behalf of President Mahama after being appointed Minister of Finance and Economic Planning.
Below is the timeline of events
1:11 pm - Government is determined to stop the delay of government projects and also to continue with projects that seeks the welfare of the vulnerable in the society.
1:10 pm - Policies outlined seeks to sustain the future of Ghana's economy and so pragmatic [policies will be put in place to curb the threats of the economy and maintain the status of a middle income country.
1:07 pm - Parliament will continue with the completion of the job 600 project.
1:07 pm - Parliament will continue with the completion of the job 600 project.
1:01 pm – Further road projects will be undertaken in Metropolitan areas.
12:59 pm – Government will pursue an accelerated aqua culture to fill the gap of fish supply.
12:45 pm – There are plans to involve the private sector in its operations.
Bui power project is progressing satisfactorily.
12:38 pm – Policy initiatives will be taken such as water for schools especially for boarding schools to enhance learning activities.
Millennium Challenge Account; Ghana has been selected to submit proposals for Compact two which will focus on energy generation.
12:34 pm – Mr. Terkper suggested that revenue raised from airport tax should be retained by the Ghana Airport Company for some time to enable them raise their own resources for development.
12:30 pm – The Minister encouraged tax payers to file their tax returns.
12:28 pm - There is the need to consolidate and harmonize all tax laws.
12:24 pm - Government will ensure that pay will linked to productivity in the public service and as a matter of urgency, the market premium guidelines will be issued to prevent abuse.
12:22 pm – On structural reforms, the Minister noted that measures will be put in place to ensure that policy on single spine will be implemented in the 5-year period rather than being pushed in a period of two years.
Government will speed up subverted agencies to speed up control and management of the Single Spine pay roll.
12:19 pm - Inflation is projected to remain in single digits in 2013, BoG is expected to ensure the stability of the Cedi and revenue collection will be strengthened.
The economy is also expected to grow in not less that 20% in 2013.
12:15 pm - Public debt including that of government increased by 23%.
12:14 pm - The Ghana Cedi came under attack in the first five months of 2012 but the BoG o[put in place policy measures to reduce the pressure.
The banking system has remained strong and investment and stock exchange markets recorded improved performance in 2012.
12:06 pm – Growth in the oil sector was in the negative last year according to report from the Ghana Statistical Service.
12:03 pm – Government will vigorously pursue Public Private Partnership (PPP).
12:01 pm – Ghana Revenue Authority (GRA) will hasten its reforms to increase tax revenues in the country.
11:59 am – Government knows the sources of budget deficits and will seriously take steps to address them.
11:58 am – Government will implement local content policy and enhance Ghana's competitiveness on the global market.
11:57 am - He will improve on the slow disbursement process in the Ministry.
11:54 am - There are lessons to be learnt from 2012 concerning developments from the petroleum sector and so appropriate steps will be taken.
11:52: Ghana must rely on its own resources for developmental needs and the country is on track to consolidate its middle income status.
11:48 am - Government will consolidate economic fundamentals built over the years.
11:45 am – The global economy remained fragile in 2012 due to the uncertainties surrounding the current fiscal rates in the United States
11:42 am – Finance Minister Seth Terkper has started the reading of the 2013 budget statement to the House