Over 290,000 jobs created since 2001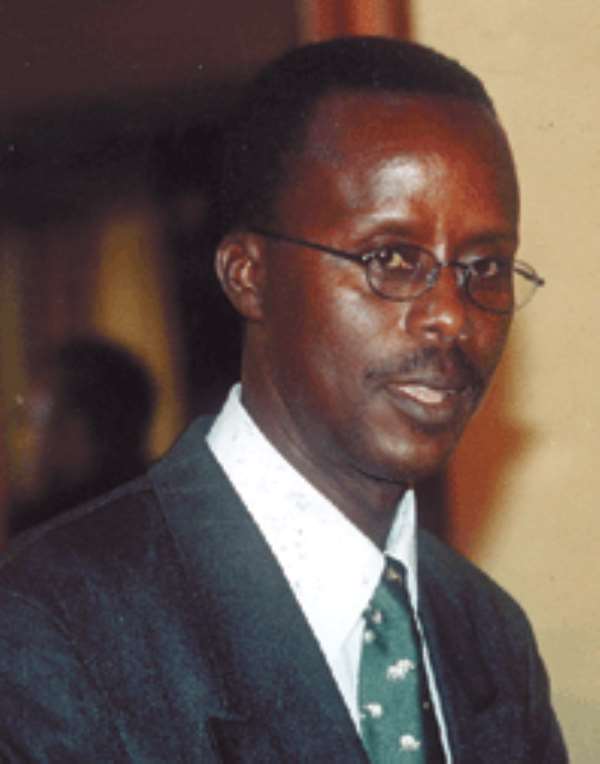 Accra, Nov. 11, GNA - Over 290,000 jobs have so far been created in the Ghanaian economy since the beginning of the New Patriotic Party (NPP) administration.
Mr Yaw Barimah, Minister of Manpower Development and Employment, who announced this on Tuesday at the "Meet The Press Series," mentioned the President's Special Initiatives and the credit disbursement from the Women's Development Fund as two of main programmes by Government that had made this achievement possible.
He said 98,278 and 166,200 jobs were created in the formal and informal sectors as a result of the women's fund disbursement and the President's Special Initiative generated a total of 20,359 jobs. Mr Barimah said a projected employment by the fifth year of the President's Initiative has been pegged at over 500,000 adding: "The garment and textile industry would generate about 70,000 jobs and the Oil Palm, 450,000".
He said the Government was determined to continue to pursue programmes and policies that would ensure sustainable employment and increase access for the youth in skills development and empowerment for productive employment.
The Minister referred to the on-going Skills Training and Employment Programme (STEP) and said the second phase, which begins this month at an estimated cost of 8.16 billion cedis, is targeted to train 10,000 people before the end of the year.
On the problem of street children, he said, however, that the number of street children had increased in recent times from 4,000 to 20,000.
Mr Barimah said the Ministry was strengthening the capacities of 30 non-governmental organisations (NGOs) and providing 3.4 billion cedis to 37 of these organisations to work out modalities that would help reverse the trend.
"Notwithstanding these contributions made by the NGOs, it has come to the notice of the Ministry that about 80 per cent of the resources these organizations received from donor institutions goes into paying themselves and other administrative activities," Mr Barimah noted. He, therefore, warned that Government was going to sanction any NGO that failed to submit its annual report to the Department of Social Welfare and flush out unscrupulous ones in the system.
The Minister said the Management Development and Productivity Institute (MDPI) was being revamp to promote increase productivity in both public and private sector organizations that would improve management capacity as well.
Mr Barimah announced that plans were underway to embark on a national manpower survey among employees to identify and quantify the skills gap in order to recruit and train more persons to fill it.
On brain drain, he said the Government was going to establish a database on unemployment and the rate of exodus in order to determine the magnitude of the problem saying: "It is government's topmost priority to create the necessary political, social and economic conditions to serve as incentives to curb it."