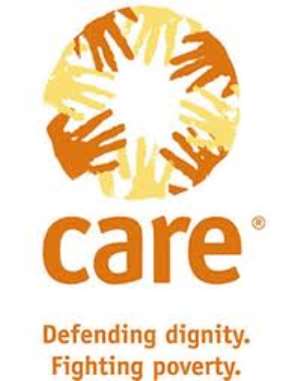 Sunyani, Nov. 23, GNA – A three-day workshop organised by CARE International, an implementing partner of Cadbury Cocoa Partnership (CCP) has ended in Sunyani.
It was attended by 52 participants from stakeholder bodies in three cocoa growing districts of Asunafo North Municipal in Brong-Ahafo Region, Ejisu-Juaben Municipal and Amansie-West District in the Ashanti Region.
The CCP is being implemented in 76 communities in Asunafo North and Amansie-West Districts, and piloted in 10 communities in the Ejisu-Juaben Municipality under the Opportunity for Young Cocoa Farmers (OYCF) project by Care International.
Addressing the closing session of the workshop on Friday, Mr Mawuli Asigbee, CARE CCP Project Manager, reiterated the need for CARE to implement, monitor and assess together with district partners as the best approach to achieve the overall goal of the CCP.
The event was attended by the entire CARE CCP project team, Heads of Departments of Ministry of Food and Agriculture (MOFA), Cocoa Extension Coordinators of COCOBOD and Municipal and District Planning Officers.
Others were from District Health Directorates, Ghana Education Service, Department of Cooperatives, Social Welfare, Business Advisory Council, Youth Council, Forestry Commission and the Millennium Villages Project in Amansie-West District.
Mr Asigbee said "the objective of the programme is to empower cocoa growing communities to take leadership in meeting their long-term goals and delivering a sustainable cocoa production".
He said annual planning workshops had been rallying points for the relevant stakeholders to continually support the achievement of the overall aim of a 10-year programme designed to secure the economic, social and environmental sustainability of about 1,000,000 cocoa farmers and their communities in Ghana, India, Indonesia and the Caribbean.
"This will be achieved through a long-term commitment to improving farmer livelihoods and farming communities," Mr Asigbee stressed.
Mr Philip Christensen, Country Director of CARE International in Ghana, expressed joy about the collaboration between CARE and the district partners and urged participants to further deepen the partnership for the benefit of the cocoa growing communities.
Mrs Vida Bekoe, Monitoring and Evaluation (M&E) Officer for the project made a presentation on the project's performance for 2012, using the Social Returns on Investment (SROI) framework, an M&E tool used to track progress on the project.
Mr George Achempim, a Project Officer of CARE and a facilitator at the workshop, expressed the hope that "contributions by participants will definitely yield dividends in 2013".
GNA