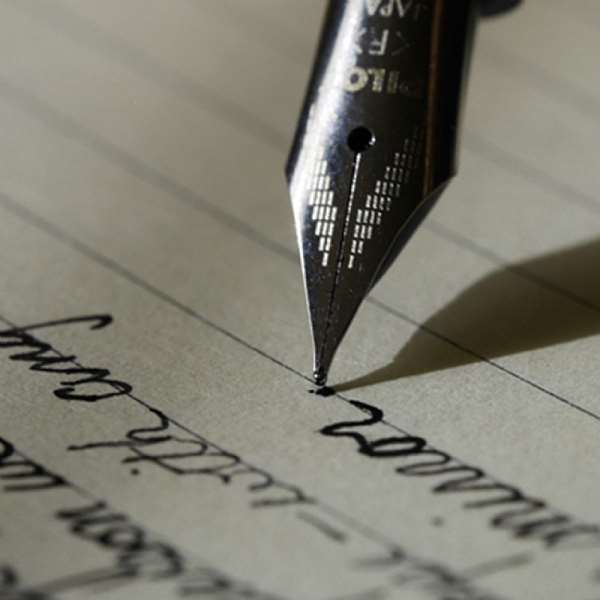 My attention has been drawn to an article by that Okoampa-Ahoofe, he of the pompous phraseology titled 'Alhaji Bature is cracking', http://www.ghanaweb.com/GhanaHomePage/features/artikel.php?ID=253352 in which he added me to a list of people that he seems to have a problem with. This is what the pompous git wrote.
The obverse side of the question, actually a rapid-fire retort, becomes: Didn't Rawlings also make it possible for otherwise sociopolitical nobodies like Messrs. Bature, Asiedu-Nketia, Ade Sawyer, Inusah Fuseini and their cynical robber-baron ilk undeservedly assume Ghana's reins of governance, in the specious name of "probity, equity, justice and accountability," in order for these obstreperously pathological kleptocrats to logically plunge our beloved nation into the economic abyss in which we presently find ourselves, in spite of our recently fabulous petro-chemical endowment?
I was not sure how my name surfaced in a list of people who I do not know and why indeed Ahoofe sought to portray me as someone who has benefitted from the largesse of my friend and form-mate Jerry John Rawlings. I can only assume that Okoampa is barking or a few pages short of a full story book since my inclusion in this list astonishes me because I do not even know what the others are famous or infamous for.
Since I have no connection with Ahoofe and only came by him on Ghanaweb, I have decided to reply to him and ask for him to retract his reference to me.
Let me state categorically that I have not benefitted from any socio-political largesse from anyone. I have been nowhere near running or being part of any government of Ghana. My involvement in the politics of Ghana has at best been from my very uncomfortable writing chair in London and is limited to passing comment on the political scene in Ghana and indulging my membership of the CPP UK branch. I was not old enough to vote in 1969 and voted in 1979 for Hilla Limann to be President of Ghana and Alhaji Farl to become the Member of Parliament for Ayawaso. I have not been to Ghana for any election since then and I am not a registered voter in Ghana.
What little I know of socio politics in Ghana I learnt from books but I have also been helped by an enquiring mind with means that I ask questions of those in the knowledge of facts. I do not publish or manufacture the truth.
But coming from what I consider to be cultured background and having the privilege to be associated with the best minds in Ghana at different times in my youth I find it unfortunate that Ahoofe will mistake the hard work of reading to acquire knowledge with my being giving a platform by others.
I have encountered Ahoofe several times when he has sought to stretch the truth; all have witnessed his vain search for an institute that would fit his oversized ego as a relative of almost everyone who he thinks is famous. I have read his praise Nkrumah to high heaven till he was told perhaps in a dream that he was related to Danquah and he latched on to that institute till he was expelled. He has now found solace in the Sitim Aboagye institute, an association that based on his rabid pieces tarnishes the name of this staunch CPP, who I was proud to know during his days in London. I do not know what Ahoofe intends to prove and suspect that he will soon move on to his next victim of association, perhaps Rawlings himself when he discovers that his aunt's brother from his maternal side is related by marriage perhaps to the grandfather of Rawlings mother's cousin on her paternal side or some such relation and with that he might just start championing the Rawlings Institute.
I know that I have trashed him on several occasions when he has tried to tarnish the name of Nkrumah. I hope that is not the reason for this reference to me, I also hope that he is not seeking attention to divert his mind from the realities and relationship problems that he has to deal with in Nassau or New York or wherever he plies his trade as a professor of creative writing. I have not helped to create those problems and really cannot help him in solving those problems.
I cannot say that I pity his students but what I can say is that being a professor of creative writing may come with having a vivid imagination but it may be a stretch too far for Ahoofe to start manufacturing the truth or for a lack of research to buttress his writing.
I am not sure about you Ahoofe and who you associate with but I have been very circumspect on my life to date; I do not have to be an opportunist to survive and certainly do not have to be paid by people to write trashy articles when it is election time.
The commentary that I pass on the social and political scene in Ghana is meant to record the history of our country as we see it now, it is also to ensure that we have alternative read of what passes as propaganda from paid hatchet men such as you. I thought that you were a lone operator peddling falsehoods and a loose cannon providing comment to your bugbear of the moment but I now see you as a dangerous man prepared to tell lies about people who you do not know and have no idea of who they are or what they do.
I ask that you go back to your article and make a complete retraction. Anything less will confirm to me that you have taken on a battle that you cannot win.
Ade Sawyerr is a partner in Equinox Consulting, a management consultancy that provides management consultancy, training, and research services in the areas of enterprise strategies, employment initiatives and community development primarily for disadvantage communities in Britain. He provides occasional comments on politics in Ghana and Africa. He can be reached at www.equinoxconsulting.net or at [email protected] He can also be followed http://adesawyerr.wordpress.com or http://twitter.com/adesawyerr