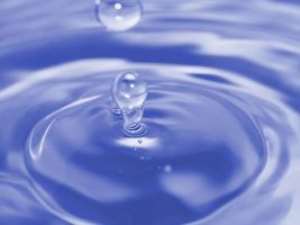 Kintampo (B/A), Aug 17, GNA – The delay in the payment of water bills owed by governmental institutions have become a big challenge to the Association of Small Towns Water Supply Systems in the country.
Mr Hamza Zakari, President of the Association, said this at a press conference organised by members of the Kintampo Branch of the Association at Kintampo in the Brong-Ahafo Region.
Mr Zakari suggested Government must re-arrange the system and mode of bills payment which he said is currently in the hands of the Community Water and Sanitation Agency (WATSAN).
He said the bills recovery system of WATSAN "is not yielding any positive results" and stressed that the continued delays in the payment of Institutional bills and its attendant high electricity bills threatened the sustainability of the Small Towns Water Supply Systems.
Mr Zakari appealed to government to ensure immediate intervention before the Systems collapsed.
He appealed to stakeholders like the Ministry of Works, Water Resources and Housing, the Water Resources Commission, WATSAN and Non-Governmental Organisations (NGOs) to collaborate and formulate appropriate policies and regulations to enhance the payment of institutional bills to promote and maintain water Systems at various places.
Mr Zakari said the Association started operations in 2003 with 44 Systems but has now increased to 69.
He cited Ashanti, Brong-Ahafo, Northern, Upper East, Upper West and Western Regions, as areas in the country currently enjoying the facility and were on record to have registered with the Registrar General's Department.
He commended donor agencies and organisations of the Systems and urged all partners involved in the deal to contribute towards its sustainability and maintenance so that beneficiaries would continue to enjoy portable water for better health.
GNA