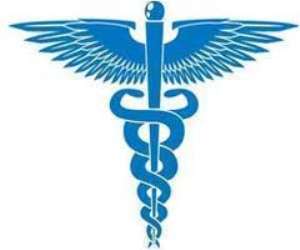 The Allied Health Task Force is gearing up to clamp down on quackery in the allied health sciences to promote professionalism and quality health service delivery.
The Taskforce was established as a governmental agency to register properly-qualified allied health professionals and uphold high standards of health care.
According to Registrar of the Taskforce, Dr. Samuel Opoku, the Secretariat has for the past year focused on institutionalizing a registration and licensing regime for practitioners, pending the passage of the Health Professions Regulatory Bodies Bill, 2010.
He says the first phase of the registration process ends on August 31, 2012, explaining the process is part of arrangements to better place allied health professionals on the Single Spine Salary Structure (SSSS).
Under the second phase of the restructuring exercise, practitioners are expected to pass a professional examination in order to qualify for registration and induction.
The Taskforce is also liaising with tertiary institutions and the National Accreditation Board to develop standard education and training for the sector.
Dr. Opoku says at the end of the exercise, inspectors will begin monitoring health facilities to control activities of non-qualified personnel working in the allied health sector.
The Taskforce has been meeting with allied health professionals in Ashanti region to highlight the changing face of the profession. Members across the country are being sensitized on provisions of the Health Professions Regulatory Bodies Bill, in anticipation of its passage.
Dr. Clement Opoku Okra, a member of the Taskforce told Luv Fm the Bill should be passed before the current Parliament rises.
"Right now we're working under a ministerial fiat and we're trying to put the structures in place so that when the Bill is passed it will be very easy", he said.
Passage of the Bill will lead to the establishment of the Allied Health Professions Council to regulate the training and practice of allied health sciences.
Professionals under the sector include biomedical scientists, physiotherapists, radiographers and dieticians.
Story by Kofi Adu Domfeh/Luv Fm/Ghana