GIPC Chief Executive calls for ready information on business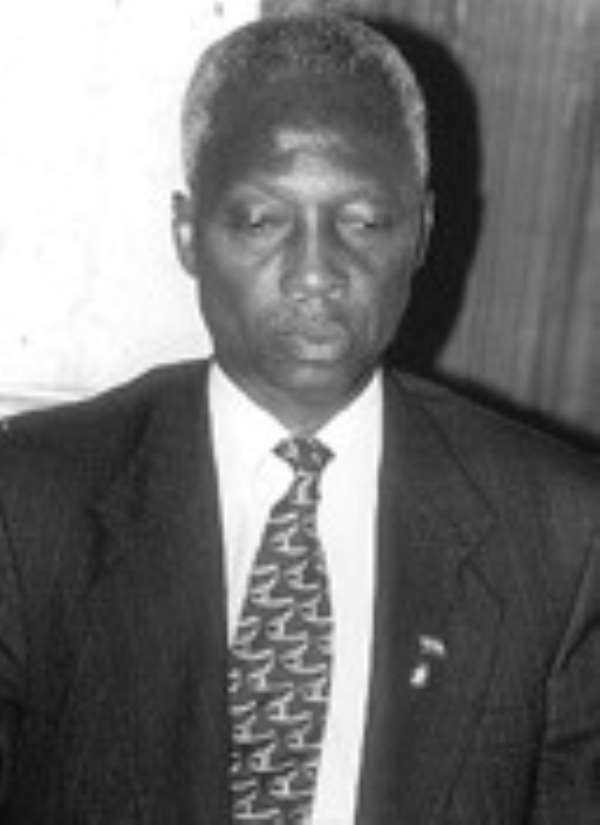 Accra, Sept. 10, GNA - Mr. Kwesi Abeasi, Chief Executive of the Ghana Investment Promotions Centre (GIPC) on Wednesday called for ready information on the current business climate to make investment drives by government worthwhile.
He said it was vital to have adequate information on the business environment and procedures to make efforts of Ghanaians abroad who wish to invest in Ghana have a firm touch with reality.
Mr. Abeasi was speaking on the topic: "The Challenges of Setting up a New Business in Ghana: The Opportunities and Challenges" at a seminar by IntEnt Foundation, a club which offers assistance to migrant entrepreneurs in creating joint ventures and new businesses in their country of origin.
Mr Abeasi asked relevant institutions to minimize frustrations of Ghanaians abroad that want to set up businesses in Ghana, adding, " we need to assist our Ghanaian brothers abroad to contribute their quota to national development goals."
He said it was in this direction that the GIPC, in collaboration with the National Economic Dialogue has set up the Non-Resident Ghanaians (NRG) Secretariat.
The NRG is to be a focal point for coordinating the programmes of non-resident Ghanaians with a view to harnessing global Ghanaian resource.
He announced that so far, the NRG had set up two investment clubs in Vienna and Canada.
Mr Abeasi noted that government recognised Ghanaians resident abroad as a potential resource in national reconstruction. "The networks that you have established abroad will also help provide an invaluable source of collaboration for the private sector," he added. He said the GIPC was working on changing the attitudes of some government ministries, agencies and departments to encourage this group of Ghanaians to come home with the knowledge acquired or invest their resources.
He called on the members of IntEnt to explore the areas of agriculture, agro-processing, Information and Communication Technology and real estate, which were potential areas of national development. Mr Kwadwo Affram Asiedu, Deputy Minister of Trade, Industry and President's Special Initiatives drew attention to the Ghana Frees Zones, which he said, had wonderful opportunities for Ghanaians and other investors abroad.
"We have under the free zones, 100 per cent exemption from payment of direct and indirect tax and levies on all imports for production and exports from free zones," Mr Asiedu said adding, " 100 per cent exemptions also exist for free zone enterprises on income tax on profit in the first 10 years."
He said Ghana promised minimal custom formalities and had no restrictions on repatriation of dividends or profit. He welcomed the concept of IntEnt, noting that, the inadequate funds on the local market would be augmented by the attraction of Ghanaians abroad.
"... This will be an added boost to providing the needed financial support in filling gaps created by our inability to attract the required foreign direct investment to propel the local industry." Mr. Affram said the Ministry had instituted the New Industrial Reform and Accelerated Growth Programme to provide the foundation for growth of the economy.
"Two core strategies underpin the programme. These are the development of an export oriented industrialisation drive focused on agro-processing and other manufacturing activities involving mass mobilisation of rural communities and the development of a comprehensive domestic market based on industry."
Mr Mar van der Gaag, the Charge d'Affairs of the Royal Netherlands Embassy said Ghanaians abroad had acquired different levels of skills abroad and the IntEnt programme was to support the private sector tap such resources and capital to develop Ghana.