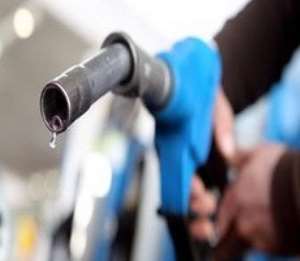 Government's withdrawal of fuel subsidies would lead to higher prices and have undesirable effects economy-wide, Mr Dennis Nchor, a Policy Analyst at Integrated Social Development Centre (ISODEC) said on Wednesday.
Though it is estimated that government spends over GH¢ 450 million annually on fuel subsidies, a price increase " would mean higher transport cost for most workers, higher food prices and higher production costs for the various sectors of the economy," he said during a presentation at a technical roundtable on the petroleum sector deregulation organised by ISODEC in Accra.
Mr Nchor said the social effects of any full cost pricing of petroleum products might be too high for the Government to contain, although he admitted subsidies were expensive and financing them had become difficult for developing countries.
However, he said, the removal of fuel subsidies to redirect them into other safety nets would not achieve the desired impact on the poor saying it would be suicidal to remove fuel subsidies without improving the structure of governance.
"Fuel subsidies must remain key development in the economy and must never be removed," he said urging government to instead use the Administrative Petroleum Pricing Mechanism while Cross-subsidizing fuel.
"There must be a limit to which we can increase petrol prices to subsidise other petroleum products consumed by the poor through price ceiling and floor," Mr Nchor said and called for a mechanism to prevent better off households from switching to the consumption of subsidised fuel products.
He said the petroleum stabilisation fund should be managed transparently and used effectively with quarterly reports produced.
Besides, a cross-party agreement must be reached on the price stabilisation levy and a reference crude oil price beyond which subsidies would be allowed.
Mr Nchor said while subsidies were intended to cushion the poor, they were often distorted and served the interest of the unintended beneficiaries and targeting the poor was an important exercise that required significant amount of scientific data.
He said political will is needed in the formulation of subsidy policies that relied among others on non-government financing of subsidies such as cross subsidisation, price smoothing schemes and price stabilisation levies.
Dr Charles Wereko-Brobby, Energy Consultant, said credible evidence suggested that more than 70 per cent of LPG consumption was now used as vehicular fuel and not for cooking as originally conceived and this impact negatively on national revenue.
He said subsidies must move away from fuels to support intended targets.
Dr Wereko-Brobby asked IMF and allies to stop demonising subsidies and offer more constructive models such as prevailing in their locations of operations and urged local think tanks and concern groups to look more closely at the facts before endorsing policies which clearly did not offer any benefits for the constituencies they purport to serve.