Dow Chemical reports boost in first quarter earnings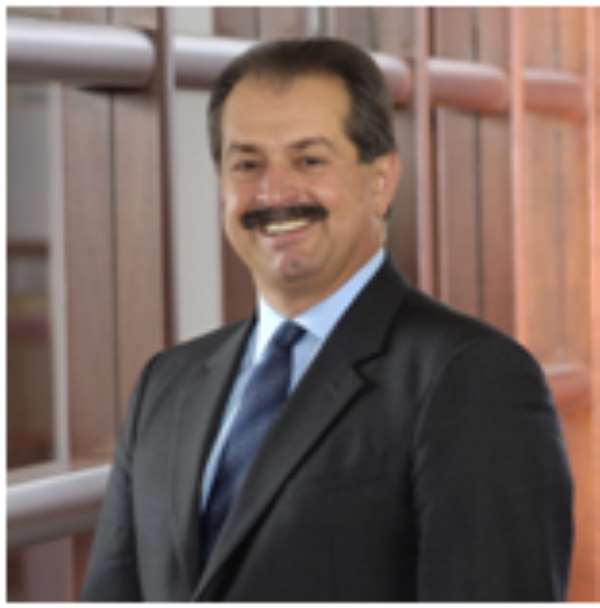 Accra, May 31, GNA - The Dow Chemical Company reported sales of 14.7 billion dollars in the first quarter of 2012, in line with the same period last year.
Adjusted sales increased four (4) percent versus the prior year, representing the tenth consecutive quarter of year-over-year sales growth.
Sales in Agricultural Sciences increased 12 percent, surpassing 1.8 billion dollars and representing a new record.
Emerging geographies posted a tenth consecutive quarter of year-over-year volume growth on an adjusted basis, led by gains in the Middle East, Africa, India, and Eastern Europe.
On an adjusted, geographic basis, volume gains were led by Europe, Middle East and Africa (EMEA) (7 percent), while North America also posted an increase in volume (2 percent).
The Company reported EBITDA of 1.7 billion dollars, or 2.1 billion dollars excluding certain items. Agricultural Sciences achieved a new quarterly EBITDA record, led by strength in North America and Latin America.
In addition, EBITDA records were achieved in Functional Materials; Polyglycols, Surfactants and Fluids; Dow Elastomers; and Dow Automotive Systems.
Research and Development (R&D) expenses were up one (1) percent versus the same period last year. The Company continued to invest in its technology-driven segments, including Coatings and Infrastructure Solutions, Electronic and Functional Materials, and Agricultural Sciences.
Selling, General and Administrative (SG&A) expenses rose 1 percent versus the prior year, in part due to increased spending to support growth initiatives and new product launches in Agricultural Sciences.
"Dow again demonstrated the strength of its transformed portfolio, even as demand remained slow early in the quarter," said Andrew N. Liveris, Dow's chairman and chief executive officer.
"We have now delivered top-line growth for ten consecutive quarters, and our Agricultural Sciences portfolio achieved record sales and EBITDA. The benefit of our balanced portfolio was again evident: We captured demand gains in developed regions – particularly in the U.S. and Germany – and posted a tenth consecutive quarter of volume increases in rapidly growing emerging economies."
"We exited the quarter with momentum, and looking forward we remain resolutely focused on our strategic priorities – capturing the benefits of new products and technologies, such as POWERHOUSE™ and EVOQUE™, which will generate value in local markets for both our customers and our shareholders.
In addition, we are capitalizing on our world-class feedstock advantage and balanced, integrated portfolio, as well as exhibiting diligent operating and capital efficiency. All of this places us in a unique position to drive earnings growth and continue our 100-year legacy of shareholder remuneration."
Agricultural Sciences posted its sixth consecutive quarter of year-over-year sales record with sales of 1.8 billion dollars, up 14 percent versus the year-ago period. Volume increased 12 percent and price rose 2 percent. First quarter sales of Crop Protection products rose 14 percent versus the prior year, driven by double-digit sales growth in North America, Latin America, and Asia Pacific
Sales in Feedstocks and Energy were 2.9 billion dollars, up 13 percent from the same period last year. Volume increased 7 percent and price increased 6 percent.
Stephane Paquier, president, Dow Africa, said: "These postive results continue to validate our investments on the African continent.
With continuing double-digit growth in key sectors such as Agricultural Sciences, we will focus on developing business in our strategic markets on the continent and bringing our solutions to an ever-increasing number of customers to help enhance their productivity and competitiveness."
GNA