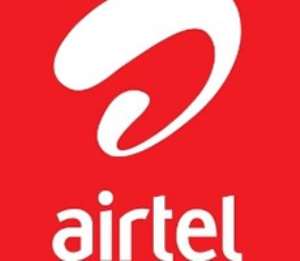 Bharti Airtel has announced that its fourth quarter revenues rose by 15% to reach US$3.5 billion, while full year revenues rose by 20% to US$13.4 billion.
Revenue growth in the fourth quarter was fuelled by increased customer additions and strong minutes growth in India, and growth in Africa revenue, despite a national strike for nine days in Nigeria.
Revenue from Africa grew by 43.7% from US$2.33 billion to US$4.137 billion.
Bharti Airtel said in a statement, it sustained a robust consolidated EBITDA (Earnings Before Interest, Taxation, Depreciation and Amortization) margin of 33.2%, at US$4.957 billion, up by 18.1%.
Net profit for the fourth-quarter fell by 28% to US$188 million from US$261.8 million a year ago.
The company said the dip in profits was due to higher costs on account of 3G license fee amortisation (US$135 million), 3G interest costs (US$95 million), forex fluctuation losses (US$87 million) and tax provisions (US$82 million).
In the 2010-2011 fiscal year, profits fell by 35.1% and the group Chairman and Managing Director, Sunil Bharti Mittal led the Directors at group the headquarters and CEO of all operations in Asia and Africa to forfeit their salary hikes for the 2011-2012 fiscal. The move seems to have paid off to some extent.
Meanwhile, full year net profits fell by almost 5.6% from US$1.14 billion to US$800 million in 2011.
The overall customer base now stands at 252 million, across 20 countries, included Ghana where Airtel now commanded some almost three million subscribers.
Advertisement
The statement quoted Mr. Sunil Bharti Mittal, Chairman & Managing Director, Bharti Airtel Limited, as saying: "I am pleased that the year has ended with the Company's customer base crossing 250 million across twenty countries, the twentieth country being Rwanda."
He added that "the recent regulatory developments in India will have significant implications on the future of telephony and broadband, as well as India's global competitiveness. The entire industry looks to the Government for a fair, transparent and sustainable telecom regime.