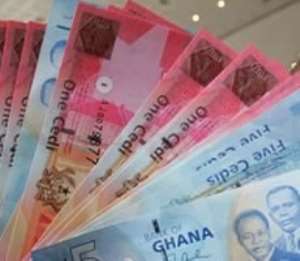 Undoubtedly, Ghana's economy has over the past decade registered significant changes.
GDP has more than doubled in the last four years from GH¢23billion in 2007 to GH¢59billion in 2011, in addition to other solid macro-economic achievements.
But it is not all good news. The country's currency, the cedi, has since the beginning of this year depreciated by about 9.7 percent against the US dollar.
There are still a number of critical challenges that hold back economic growth and slow down the process of poverty-alleviation and development.
The economy's noteworthy growth has to a large extent been helped by oil production, which commenced in December 2010; but the services sector has also performed creditably, with other sectors recording healthy growth, too.
The new-found oil pushed the economic growth rate to 14.4% in 2011, one of the fastest expansion rates in the world, and is projected to grow by 9.4% in 2012. Exports have been strong, and the prices of major exports – cocoa, gold, and now oil – have been very favourable.
In the last cocoa season, the country harvested a record one million tonnes of the crop.
Heartwarmingly, fiscal deficits have also been falling to manageable levels, reaching around 4% of GDP in 2011.
Both increases in government revenue and well-managed expenditure account for this development. Additionally, the economy has had single-digit inflation since June 2010, the longest period in the country's history, and inflation is currently trending below 9%.
That notwithstanding, analysts believe Ghana's economic development issues have not been given the needed attention and prominence, pointing out that most serious issues bordering on economic development are being subjected to political swings and distortions.
Presently, there is no revered platform in Ghana that is noted for deliberating on serious economic issues -- and the Ghana Economic Forum (GEF), which takes place on Thursday, May 3, 2012 amidst mixed signals from the country's economic front, seeks to bridge this gap. It is under the theme "Integrating people, systems and technologies for sustainable economic development".
The GEF aims at creating a revered platform that will bring together key stakeholders to discuss economic development issues in a non-partisan and straight-forward approach. This should provide advocacy on the issues that will be raised through this platform.
Another challenging area of Ghana's economy is that while it continues to register low and stable inflation, the cost of credit for small- and medium-size enterprises (SMEs) is still high.
The Association of Ghana Industries (AGI) has often cited it among the top-three challenges facing businesses.
Obviously, there is a critical need to repair the structural and other problems that impede SMEs' access to affordable credit to stimulate enterprise development and job-creation in the country's economy.
Another challenge is infrastructure, including energy, which is the lifeblood of business activity. Energy supply is still erratic, which often means businesses have to spend additional resources to generate their own power to complement what they get from the grid.
This situation does not help in the country's cost-of-doing-business credentials, chipping away its competitiveness in the global space.
Also, the lack of jobs -- especially for the youth and graduates -- is a big worry. This has led some people to describe the economy's growth as jobless. This is not far from the truth, since the numbers of youths selling on the streets keep swelling, with growing numbers of graduates sitting at home without work.
Analysts say it is high-time governments put job-creation at the very centre of policy-making in Ghana. They hold that with more jobs, a virtuous cycle of growth and jobs can be created while improving human welfare and development.
Ghana's weaknesses in social development cannot be overlooked. There is an urgent need for better education, better health care, and access to potable water and sanitation facilities.
These have more to do with development than growth. And that underscores the critical need to sharpen policies to make them more effective and meaningful for the broad masses of the country's people.
The GEF will be focusing on three critical pillars: people, systems and technology. There is recognition that the greatest asset in any economy is its people -- but no matter how talented the people are, a lack of the right systems can pose serious challenges. Ineffective systems are inimical to sustainable economic development.
The Forum therefore aims to sensitise government and stakeholders on the need to integrate the country's people, systems and technologies to drive sustainable economic development.
It will also seek to Influence the adoption of sustainable economic development policies and also engage in advocacy programmes through a number of outlets to bring to the attention of stakeholders key economic development issues -- and also suggest possible solutions to the problems impeding the country's accelerated growth.