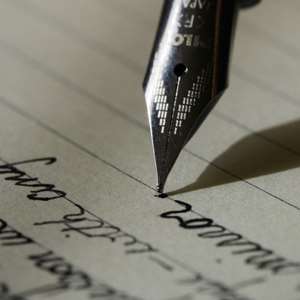 Igbo is the light of Africa, the hope for the Blackman and the envy of the world. Ndi-Igbo are a people sustained by the spirit of truth, resilience, justice and oneness. Igbo is the heartbeat of God, His voice of truth in the now and His dwelling always. Igbo is "Freedom, justice, peace, progress, righteousness, unity and posterity." If God be for us, who can be against us? Despite the wiles, schemes and machinations of the men of darkness, Igbo will shine forth. Men, kingdoms and nations rose, for decades, to quench the light of a people and to oppose the truth of God; but they will only have themselves to blame. These men of darkness have used every strategy to deny and suppress the rights of a nation and its people to justice, peace and progress but, just as time has been set for the judgment of the Antichrist, those who have succeeded for decades to muffle the voice of Ndi-igbo, shall no longer hold sway. Their evil is catching up with them and their generation with an unimaginable speed with which justice strikes. For decades, the Nigerian government, with her numerous evil, undemocratic and anti-Blackman's allies, have worked tooth and nail to ensure that subsequent generations of Igbo become more frightened of and less relevant in their homeland by compelling them to be a part of what heaven has abhorred and every sane man has renounced – Nigeria. The Nigerian government has used intimidations, force-claims and witnesses, imposed leaderships, hunger, murder, kidnappings, military might, genocide and exiles in their attempt to fulfill their goal of an extinct Igbo race. But God has withstood them – Nigerian, government, their allies, and Nigeria itself.
After the three years of the Nigeria's active acts of genocide against Biafra (Igbo) which the United Nation has deemed democratically correct and relevant to regional peace, democracy has neither come to Nigeria nor has peace come to Africa – let alone the world. In the vain wisdom of the early African leaders, they failed to see that the West's (and the world's) support of Nigeria's acts of genocide against Biafra was tantamount to a willing self-slavery of the Blackman. Those who, after having studied in the "white man's countries," and naturally assumed Nigeria's early fathers, came to the conclusion that "unity at all costs" is "peace achieved." Unfortunately for Nigeria in particular and Africa in general, the cost of their compelled unity was justice, peace and security. So they went ahead to achieve Nigeria's unity on the sacrificial alter of Igbo's rights, peace, progress and justice. Surely the lesson of that wicked education has become the curse of the so-called One-Nigeria: there has not been peace in their forced Nigeria, and there will never be security and progress as long as the progress of Nigeria is dependent on the decline of Igbo and Biafra. Never! Looking at the irredeemable spirit of corruption which has become the right and chain of pride of Nigerian politicians and leaders, and how even the presidency, and those who make laws, fight to cover one corruption with another, one can only see clearly a nation whose future is buried in the depth of divine justice and justly held by the power of hell.
For over four (4) decades, Igbo and Biafra have fought for self-recognition and for relevance in the forced One-Nigeria to no avail. The more Ndi-Igbo fight to understand the wisdom and rational behind this Western-back continued abomination called One-Nigeria, the more Igbo lose her men and women to the very corruption which has corrupted everything in its path – to Nigeria. The very leadership in Igboland today – comprising of those who have seen and experienced firsthand the many and unabated injustices of Nigeria against Igbo - have become infested with the very corruption which has destroyed Nigeria's rights to oneness. But thank God! Igbo are a people of history and we know that we cannot find our future until and unless we have reconciled with our past. This inherent wisdom has, over these decades, necessitated numerous Igbo bodies with a common goal the rights and freedom of Igbo in Africa and the actualization of the Sovereign state of Biafra in accordance to the laws which still guide the international community – the United Nation.
After many years of threats, deprivation, marginalization, shame, blackmails, attacks, arrests, imprisonment, killings, etc, the Voice of Biafra London has finally retuned to stay. All Igbo are rejoicing. From the foundation of Igboland to its sky-height, there is jubilation. With Radio Biafra London, Igbo will gain her voice. With the Biafran voice on air, Igbo voice and rights will be heard all over – once and forever. This is the Igbo spirit – calling on all Igbo to rise again and stand tall! It's not over until it's indeed over. According to the management of Radio Biafra London, this final and sure sensation starts with two weekly broadcasts, and will be followed with a daily broadcasts which will subsequently culminate into a televised edition. In the new Radio Biafra London, there will be nothing like no-go-areas, cover-ups, and mincing words: every secret shall be laid bare. The foundation of Nigeria will be exposed and all the chains which have bound people – those of Biafra and those of other nations within the abominable Nigeria thus far– will be broken, and freedom and justice will be home to all. Those who degrade Igboland and Igbo-spirit – be they of Nigeria or of Igbo origin – will be exposed and uprooted. Those who sponsor fear, terror and weakness will be bound by their evils. As detailed:
Those inside Biafra and within Africa can listen to Radio Biafra London at 8PM (Biafran time) of every Thursday and Saturday on 11870 kHz frequency on the shortwave band.

Listeners in the Greater London area can tune into 94.3FM

While those living elsewhere around the globe can listen to Radio Biafra London every Thursday and Friday by visiting www.radiobiafralondon.com and clicking on the daily broadcast play button.

Consequently, as time counts, the program will become a two-way active communication: the listeners will have every access to communicate, contribute and disseminate the needed information. Therefore, to all Igbo and all Biafrans living everywhere in the world, Radio Biafra London is for you! It's one of the many genuine and sure efforts towards regaining our rights as a nation and as citizens of a world sustained by freedom. Don't miss it. Go get a small radio and keep it with you always: even the cattle rearers in the remote places of Igbo villages go about with their little radio because they have come to understand the importance of communication and home. Do not miss a time; get tuned in, get informed. And get committed to this journey. Uka akpara-akpa, eji isi ekwe ya. Ndewo nu.
Written By Ikechukwu Enyiagu, [email protected]