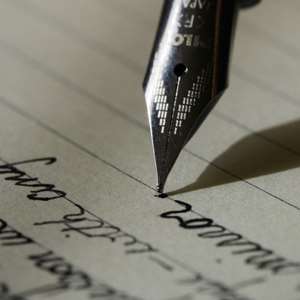 Dear Sir, God has blessed you and the feet with which you set on this world. You have been given the grace to soar. It's faster than flying or the speed of anything. It's not as birds soar. No! You are in a place of rest.
Therefore, there's no power or influence, in ALL of creation which will successfully oppose you or your life given wholly for Biafra.
As a light whose time is, no darkness can comprehend you. Those of human souls who got to hell were mere demons, while those sent down with the king of pride, lucifer, have become one with that very fallen angel of light. He fell, light separated from him, and darkness consumed him. That was his curse - darkness is a curse. And that's what Nigeria fell into. The demons are scattered off, giving them no reason to question their chosen destiny: damnation. While demons are constantly trampled upon, lucifer runs and hides and then reinforces after each defeat and injury...and thus shall it be until the Day of Judgment where all works shall be judged unto peace or unto the gnashing of teeth.
Not even lucifer will successfully withstand you while you do your father's work.
The faith of Christ is our driving consciousness and I believe what our father The Great God has said. You will fight the fight, run the race and keep the faith. You need no more.
As the fleeing beloved David was sent an army of loyalists in the wilderness, and was fed, as he ate and gave to his disciples, from the bread of The Most Holy Place, so shall your supply and provision be. The called, men, circumstances, materials, finances, and everything needed for your peace as you soldier for the peace of our homeland is provided. Since you set your heart toward God and had asked, "Here am I, Lord,' The Lord drew to you in full measure.
The grace for the app, transmitter, printer, satellite, power, security, assurance and for all logistics needed for the manifestation of our already restored and grounded Living Biafra is on you, in you, all over you and with you.
Many are called but few are chosen. Those whom our darling father chose for this work are working in the grace in Nnamdi Kanu. Every hand need on the deck is fully present.
Biafra is here. Biafra is pure and purified. He is a living being, the consciousness of God. All who are genuinely committed to the Spirit of God, in Nigeria and in every part of the world, will not remain silent, passive or opposing against everything we have set to do for our restored and free Biafra any longer. They will believe in our rights and accord us them all. Those in political, religious, military, traditional, business, academic or infrastructural heads, the world over, will take their stand, and now, in favor of Biafra. Those amongst them who oppose these words will destroy themselves of/by themselves; and their destruction starts now!
We have long argued our case before men for no return. Now we have put God to remembrance. Nigeria has died and is decaying. Those who would that everybody decays along with it will decay with it. But for us the children of God, the sons and daughters of Biafra, we are alive always because our God IS.
Therefore, stand your ground and soldier on!
Soldier on, ye son!
Soldier on, ye chosen!
Soldier on, ye children!
Soldier on, ye saved!
Soldier on, ye delivered!
Soldier on, ye Igbo!
Soldier on, ye Biafrans!
Again, I shout, stand your ground and soldier on!
God IS. Yes, I am.