HAPPY BIRTHDAY TO NANA AKUFO-ADDO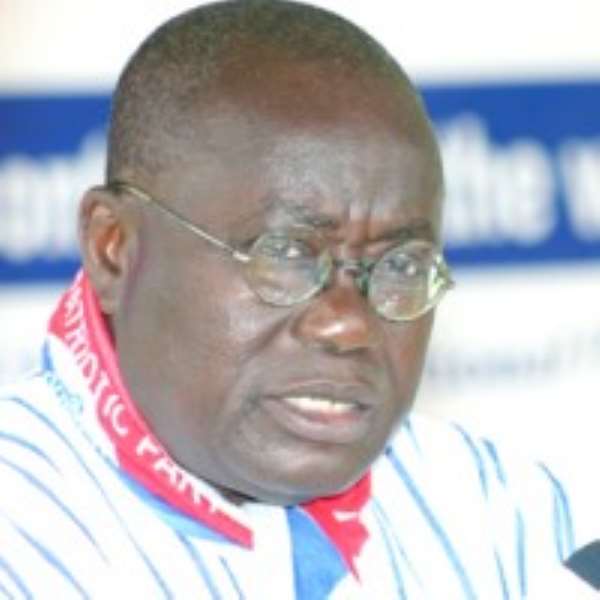 The UK branch of the New Patriotic Party (NPPUK) would like to congratulate our Flagbearer, Nana Addo Dankwa Akufo-Addo on the occasion of his birthday today. We would like to wish him a happy birthday and very many returns. We also like to congratulate him for showing exemplary leadership of our party and in every step that he is taking to ensure that our party returns to power in 2013.
On this day we pray to Almighty God (Allah) to be with him, give him good counsel and let his angels be the wind under his wings so that he can continue to deliver his message of hope to all corners our dear country.
On this day he chooses his running mate who will complement his work as the leader of our party and partner him in his administration. We wish the leadership of the party, especially the National Council a fruitful meeting and we want to assure them that whatever decision that they come out with, NPP UK will do whatever we can to support and enhance their decisions. We wish to congratulate them and our Flagbearer in advance for the boldness of the decisions which will be taken later today.
Once more we congratulate our Flagbearer on this great milestone and we wish him a great day today.
Hayford Atta-Krufi
On behalf of
NPP UK