Cost of water treatment inches up 92 per cent in 2012-Minister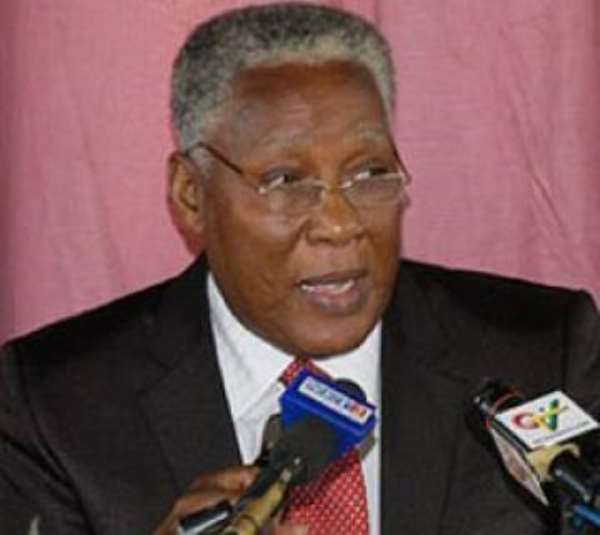 Osudoku (GAR), March 23, GNA – Cost of chemicals for water treatment rose from GH¢11,272,000 in 2011 to GH¢21,733,000 in 2012, due to the worsening condition of the quality of raw water.
Mr Enoch Teye Mensah, Minister of Water Resources, Works and Housing who disclosed this on Thursday, added that the increase in chemical cost was expected to rise in future if concerted efforts were not harnessed to address the problem.
He was speaking at a forum organised to mark the week-long commemoration of World Water Day at Osudoku, in the Dangme West District of Greater Accra Region.
The celebration is on the theme: "Water and Food Security: Call for Solutions."
Mr Mensah expressed worry over the huge sums of monies spent by the Ghana Water Company Limited on water treatment which could have been spent on medical bills of the poor and marginalised as well as to provide food and safe and drinking water for the citizenry.
He blamed the situation on poor land use practices, illegal mining around river bodies, encroachment on buffer zone along river banks, intrusion of sea water into the river systems and industrial and domestic discharges had contributed to the worrying situation.
Mr Mensah said that urban water services delivery in the country was seriously fraught with severe pollution especially from illegal miners and called on the media to help in the campaign against illegal mining, stressing that their illegal acts destroyed water bodies.
He observed that with the exception of the Upper West and Upper East Regions which had no serious pollution threats documented, the pollution levels in the remaining regions were high but varied in intensity.
"We shall publish these facts in the media in the coming weeks so that Ghanaians will see the danger that is lurking around the corner and seek your support in the implementation of the harsh but necessary measures which will have to be taken to secure our very lives," he said.
Mr Mensah called for soil and water management to minimize land degradation and water pollution saying "a good and well-maintained soil for example, can capture much of the rainwater and avoid surface run off that causes erosion and the loss of soil erosion," he said.
He said the theme chosen for the celebration was apt adding it made it possible for one to reflect on water management and the food security situation and to draw best solutions to accelerate progress towards the successful achievement of the Ghana Shared Growth and Development Agenda and the Millennium Development Goal (MDG) target to reduce by half the proportion of people who suffer from hunger by 2015.
Mr Mensah said the celebration was also to inspire political, community, and media attention and action as well as to encourage greater awareness and understanding of win-win solutions towards reinforcing the relations which should exist between water, food, health and the environment.
Nii Laryea Afotey Agbo, Greater Accra Regional Minister, said government had initiated some projects including government agriculture project, aimed at developing 7,260 hectares of new irrigated land within the Accra Plains using waters from the Volta River as well as rehabilitating 1,852 hectares of the existing developed area of the Kpong Irrigation Project.
He noted that such laudable irrigation initiatives required substantial and sustained amounts of water and called for pragmatic actions to sustain Ghana's water bodies and to ensure food security.
He said such actions should include, reducing food wastage, avoiding water pollution, increase food production, promoting cultivation of less water-intensive crops, planting trees around water bodies and supporting greenbelt zones.
GNA